It seems like every January and February in Tennessee we get a couple snow days. I'm not talking like a little dusting, I mean my hubby stays home from work because of all the snow. It's a legit snow day like we had as kids in Michigan.
Today was this years snow day. Jonah gets so excited when daddy is home to wake him up in the morning; so that is how the day started, with excited little
shrieks
growls from the Bear's room. Which was promptly followed by cuddles from Levi, pancakes, and playing in the snow.
The snow was so much fun this year because Jo was actually able to have fun in it! Levi, not so much... he face planted it within 30 seconds, and decided he was safer in mama or daddy's arms.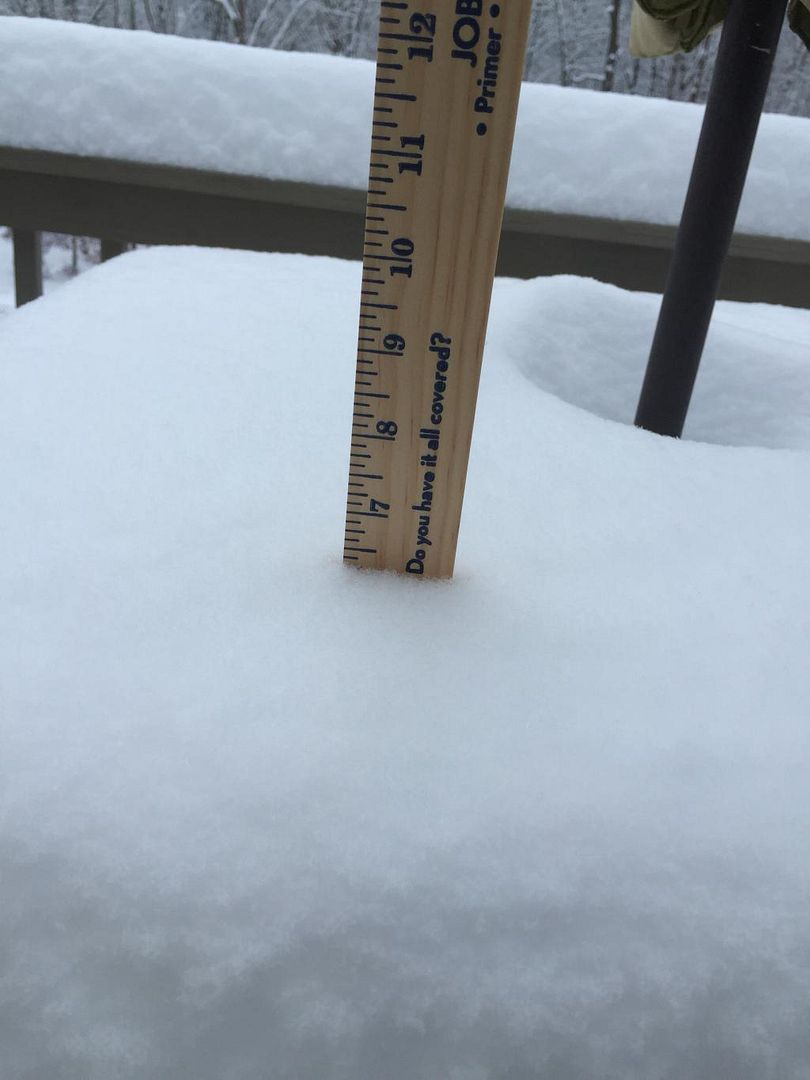 6.5 inches of snow!
Jonah Bear making snow angels with me.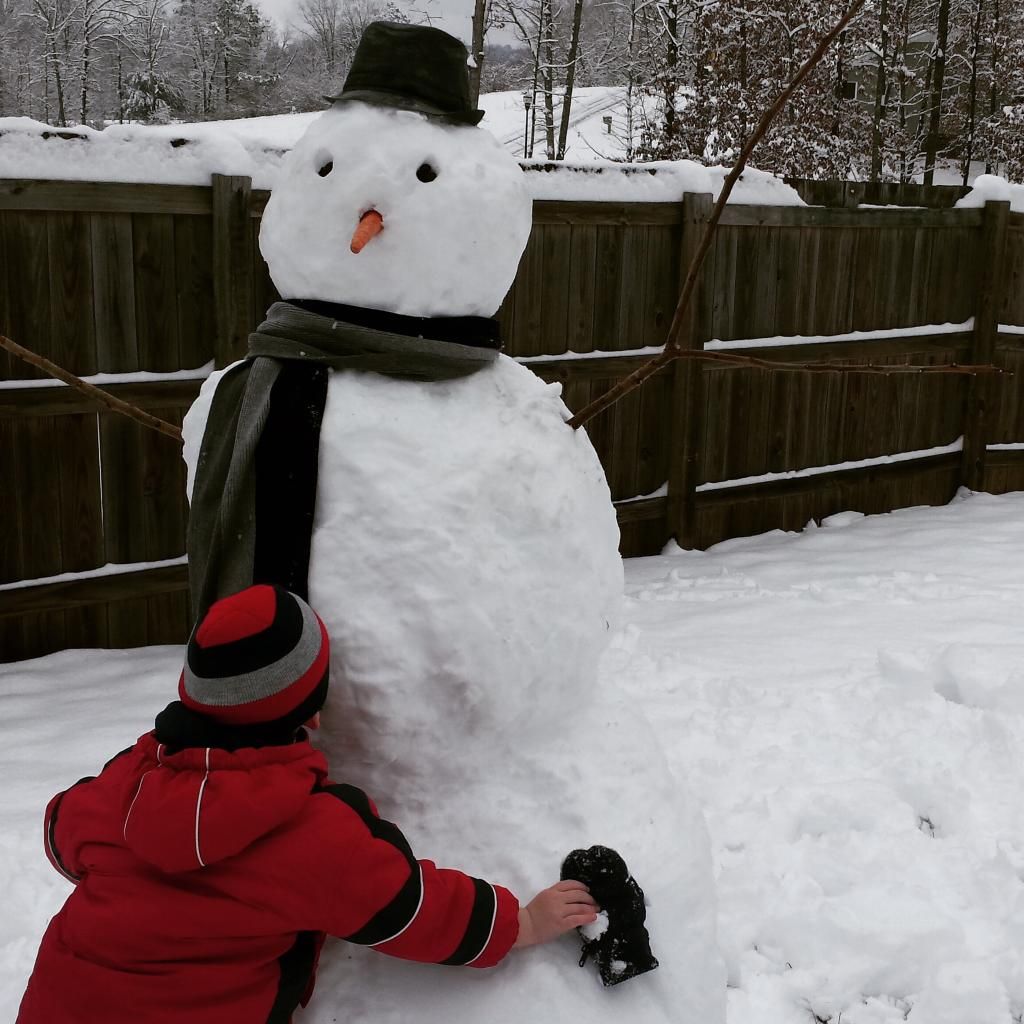 Giving our snowman a hug.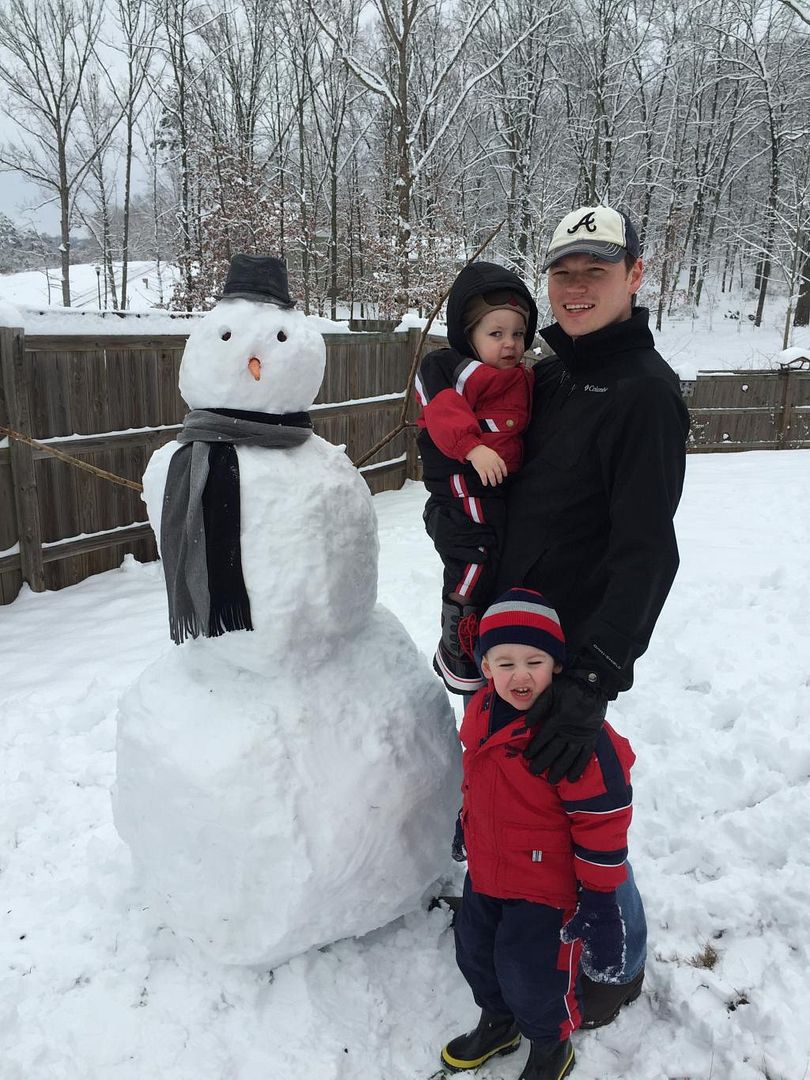 My men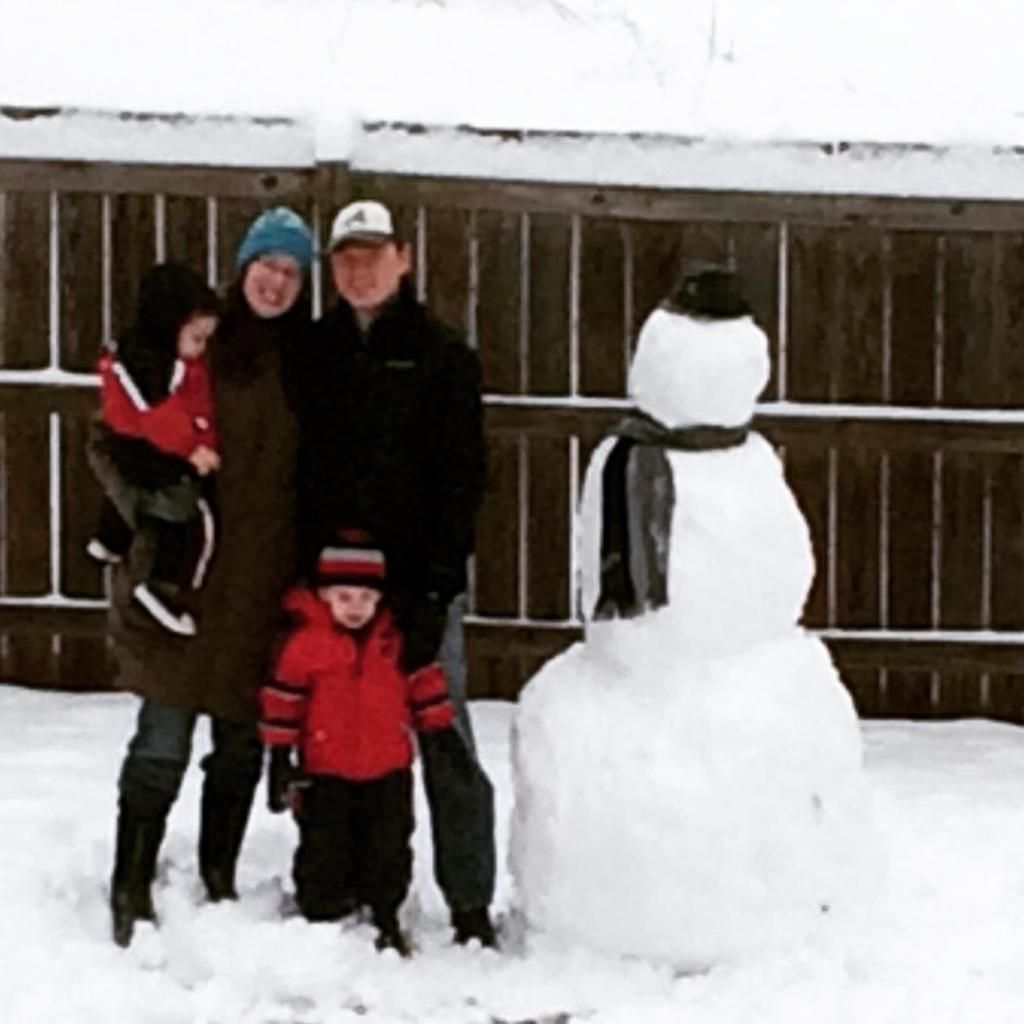 Family photo courtesy of our sweet neighbor.
I love these special memories we get to share.