Last week we were homeless (just sold our house to the relocation company), the hubby had ended his last job and hadn't started his new one, and we were visiting our families in Michigan (so we were living with Justin's parents). So on paper life sounded horrid, when really it was lovely.
It was stressful adding a vacation right in the middle of the move, but we knew driving from Louisiana to Michigan was NOT going to be happening very often. So we had to grab that opportunity for a "short" 12 hour car trip to go visit family.
Now that I've explained all that, go grab a coffee or something and get comfy for my picture dump: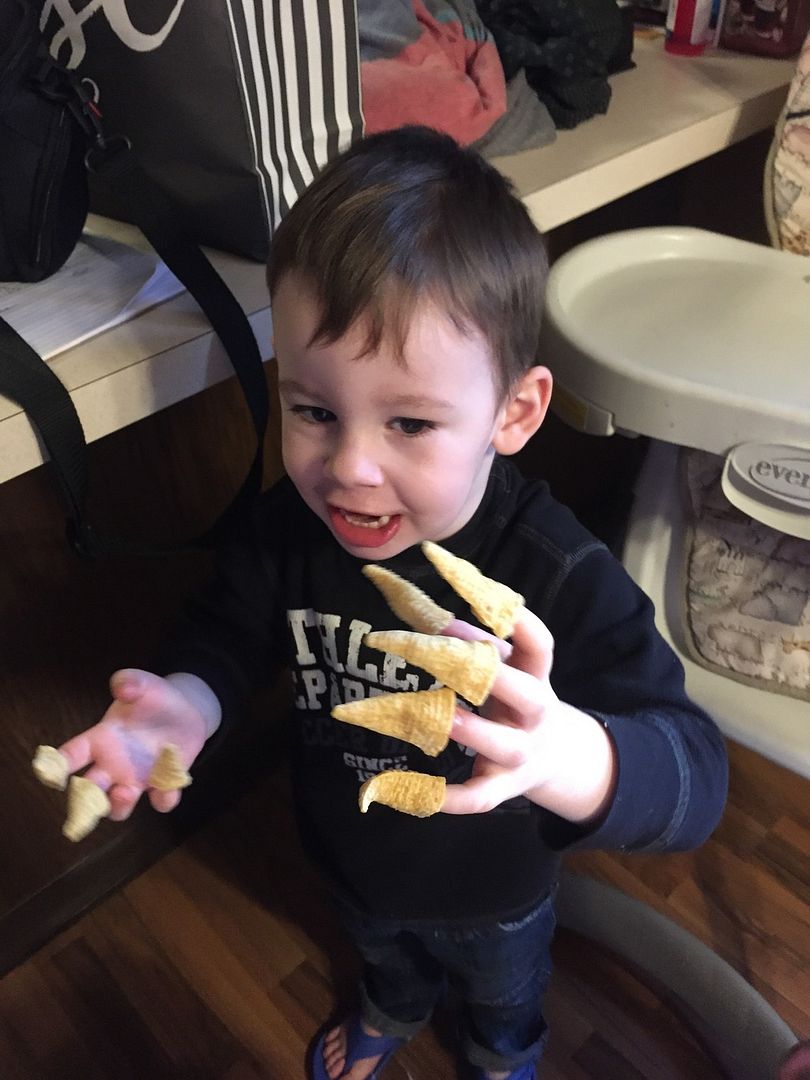 Nana Lynne introduced the boys to Bugles, and all that entails.
We took the boys to the Butterfly House at Dow Gardens. Jo was in bug HEAVEN!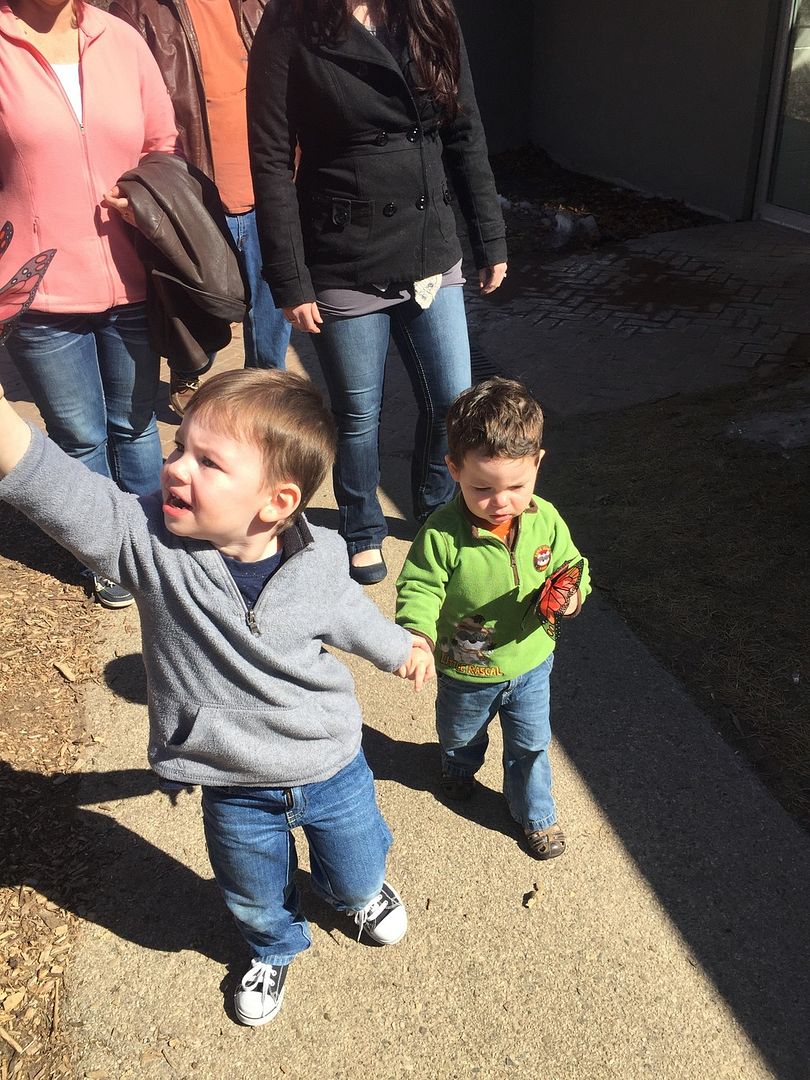 Leaving the Butterfly House, Nana Lynne bribed the boys to leave by gifting them puppet butterflies.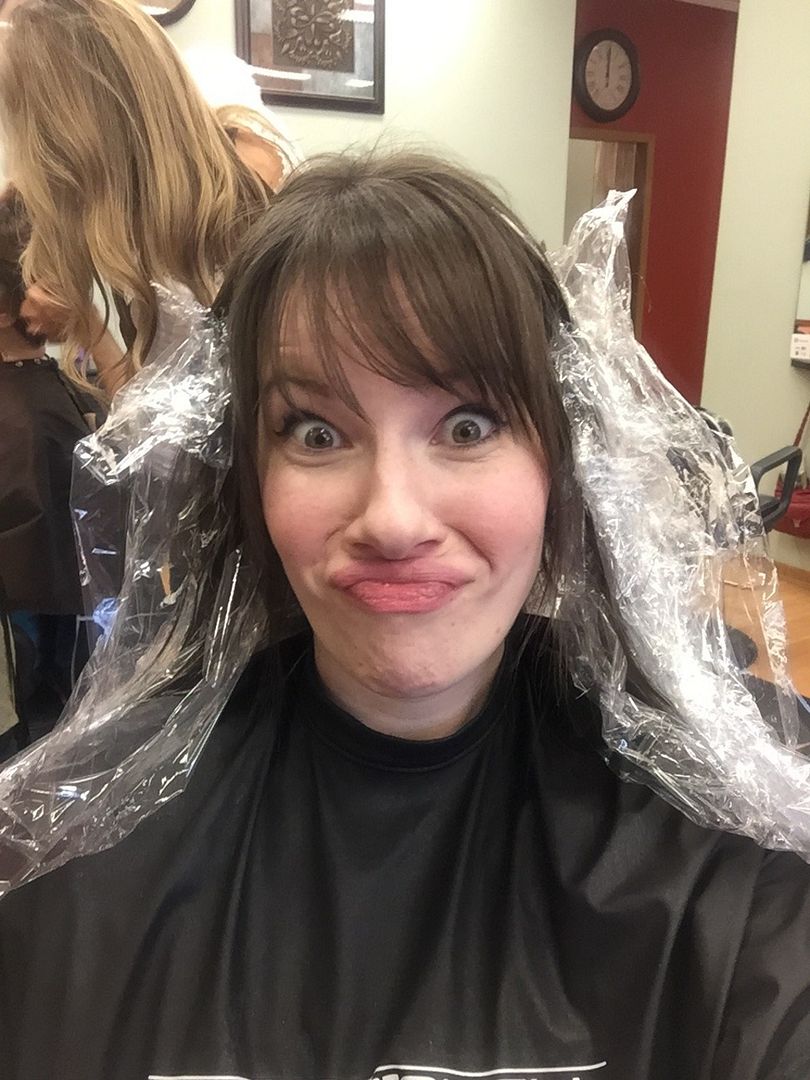 My lovely and talented sister-in-law did my hair for me! Haven't colored it since before I was married!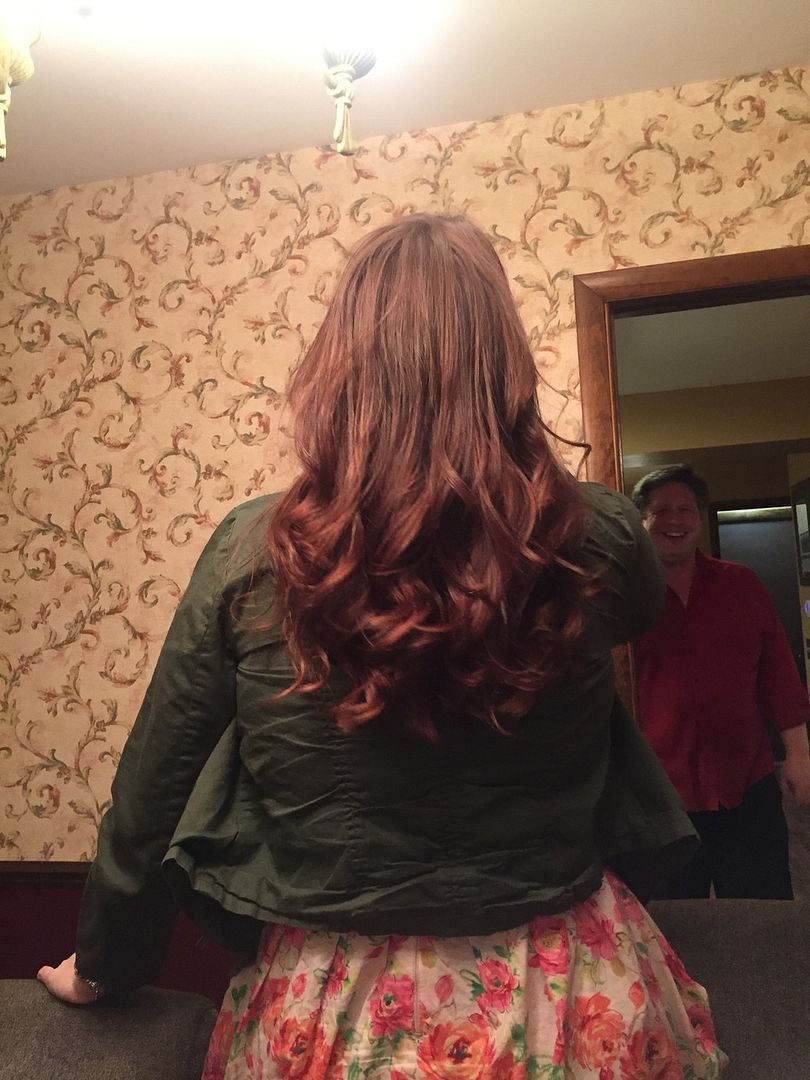 The final product: reddish brown balayage.
Having fun with Nana Wendy.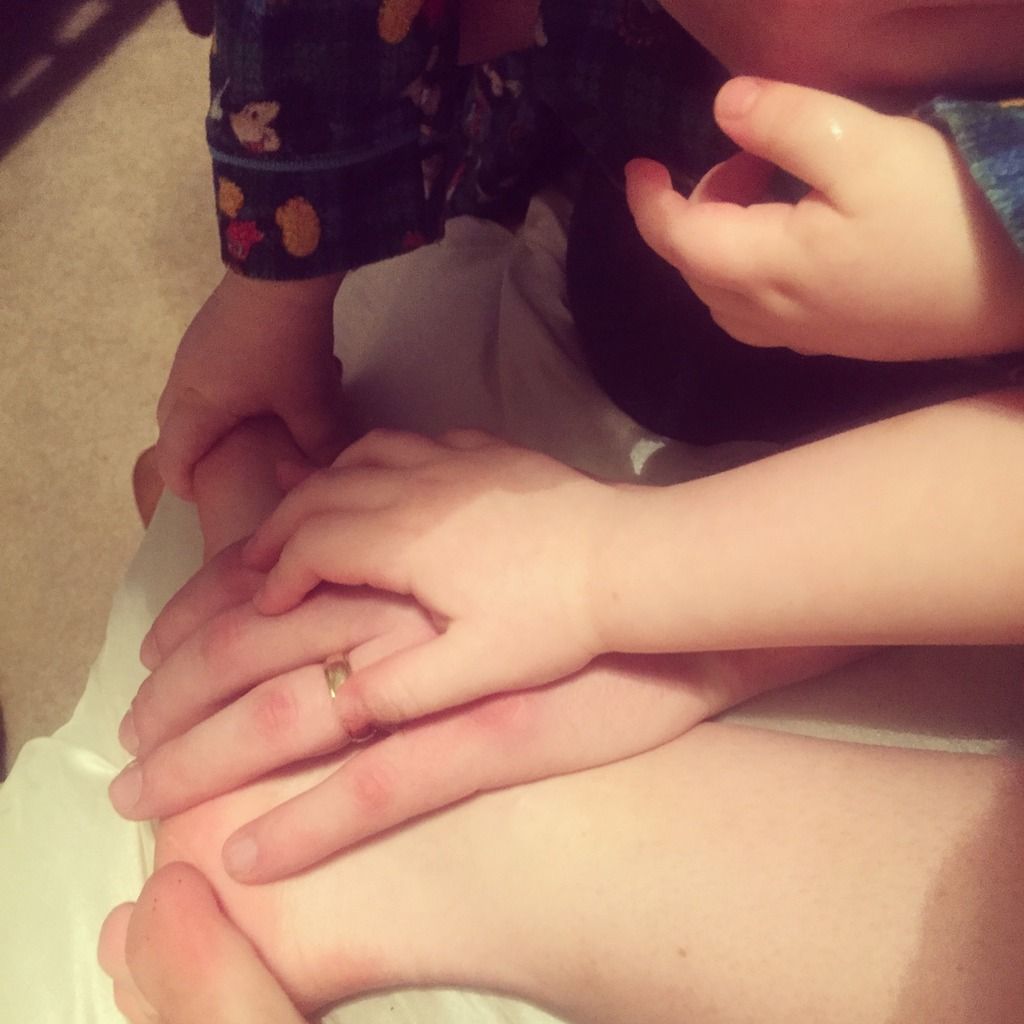 My Dad is buying a new house, and I fell down the stairs while checking it out... but my sweet family prayed for my "owie" at bedtime.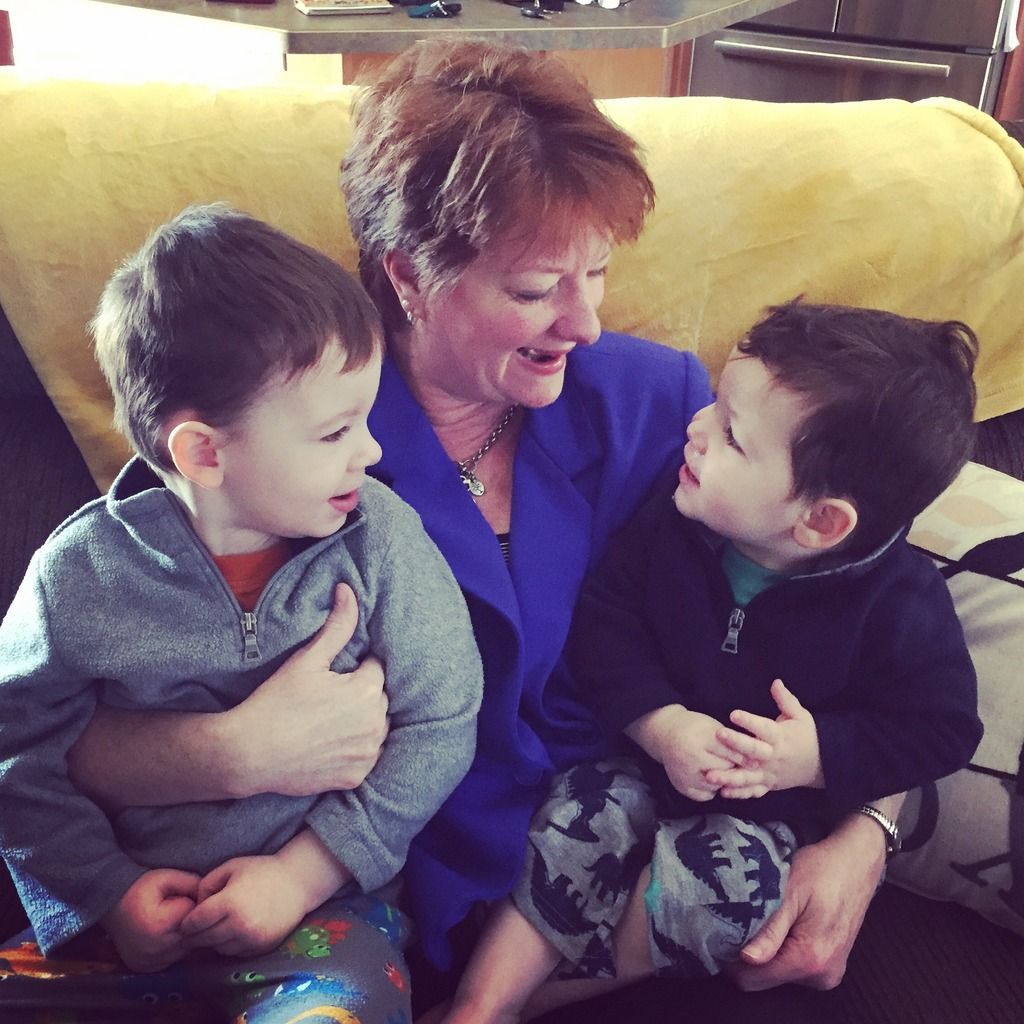 Saying "buh-bye" to Nana Wendy.
And for the grand finale, a video of SloMo Flying Biddle Boys: