Growing up in Michigan, the annual hot air balloon festival was a highlight of my autumns. It's been a sad 7 years since I've been to another. Well, it turns out that there was a huge hot air balloon festival just a little ways away from where we now live in Louisiana!
I was so excited to share this fun activity with my little man cubs yesterday.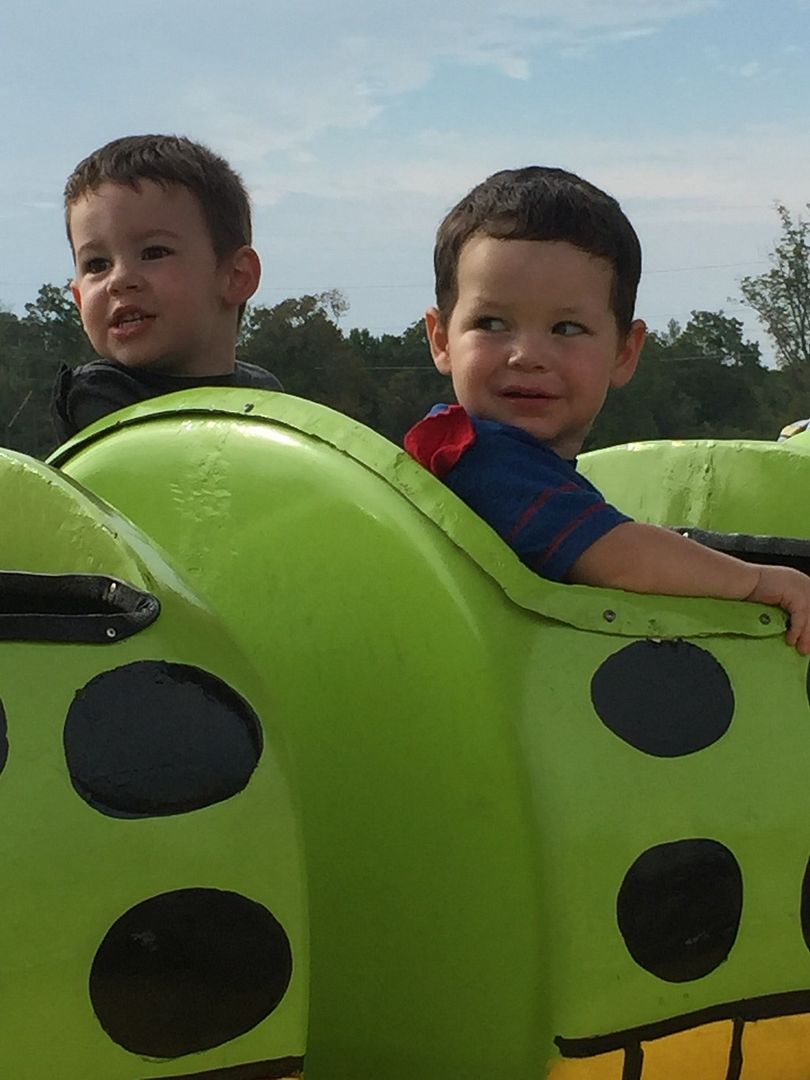 They got to pick out one carnival ride, they picked out an alligator "roller-coaster."
My dirty, happy Bear with his "peacock" hair.
Just a small section of the air balloons! Justin counted twenty before we had to leave, and they were still blowing them up!
The boys were hiding under our umbrella chairs: aka, mama was getting goosed.
The best family photo we have gotten in a while! Too bad it's a selfie. Haha.
We are looking forward to next year already.