My sweet hubby took us to Orange Beach, Alabama this past weekend. It was my birthday. I am now 27.
My man cubs could not have been better, and we had a wonderful trip. It started out on Friday when we drove the long, long trip and made it to the hotel. The boys woke me up bright and early the next morning, sang "happy birthday," and Jo even gave me a special kiss. We ate got ready, ate breakfast and then went to the beach. We actually spent over an hour on the beach! It was a tad chilly, but beautiful. Fun was had by all. Justin found shark teeth, Jonah got wet, and Levi got to dig in the sand.
After the beach, we went to Lamberts, which is a strange, but yummy restaurant that throws rolls at you. Odd, but fun; and so yummy. Nap time was next followed by antiquing (which the boys love), TCBY, and some shopping at Tanger. It was a busy day, but a lot of fun.
The next morning (today) we woke, went to the beach one last time, froze on the beach, and then drove home.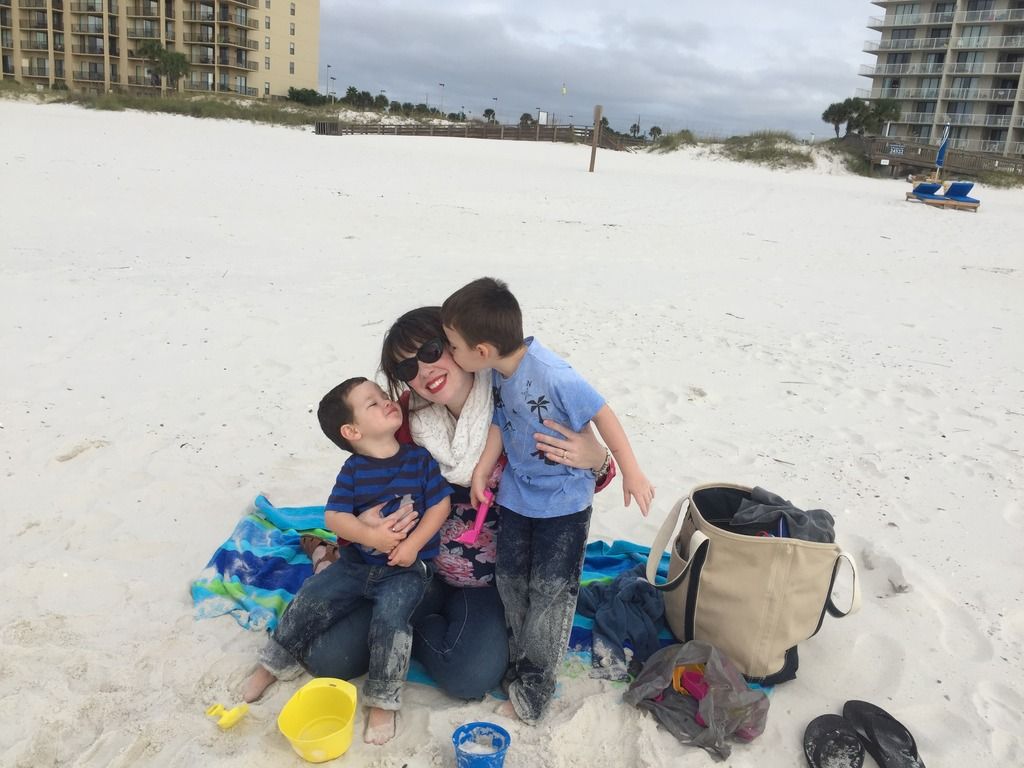 Kisses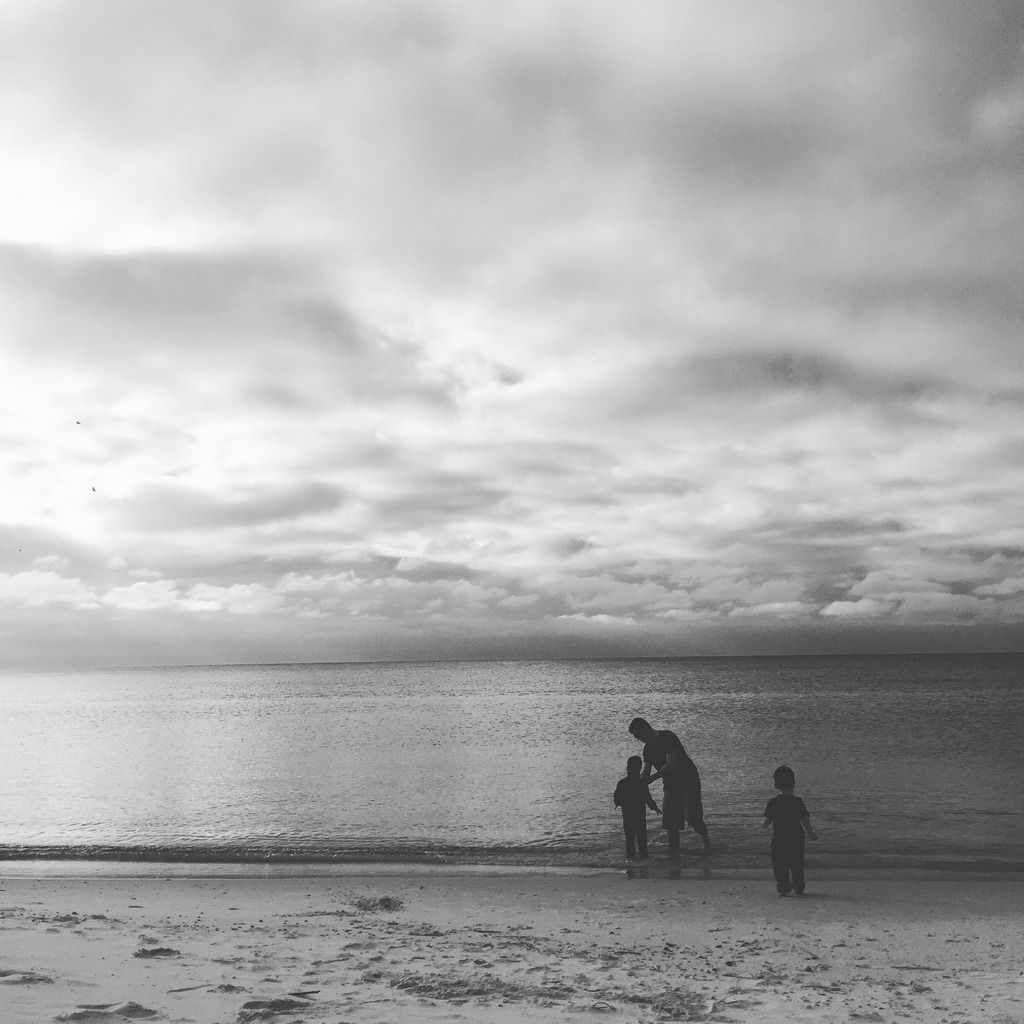 Getting wet with Daddy.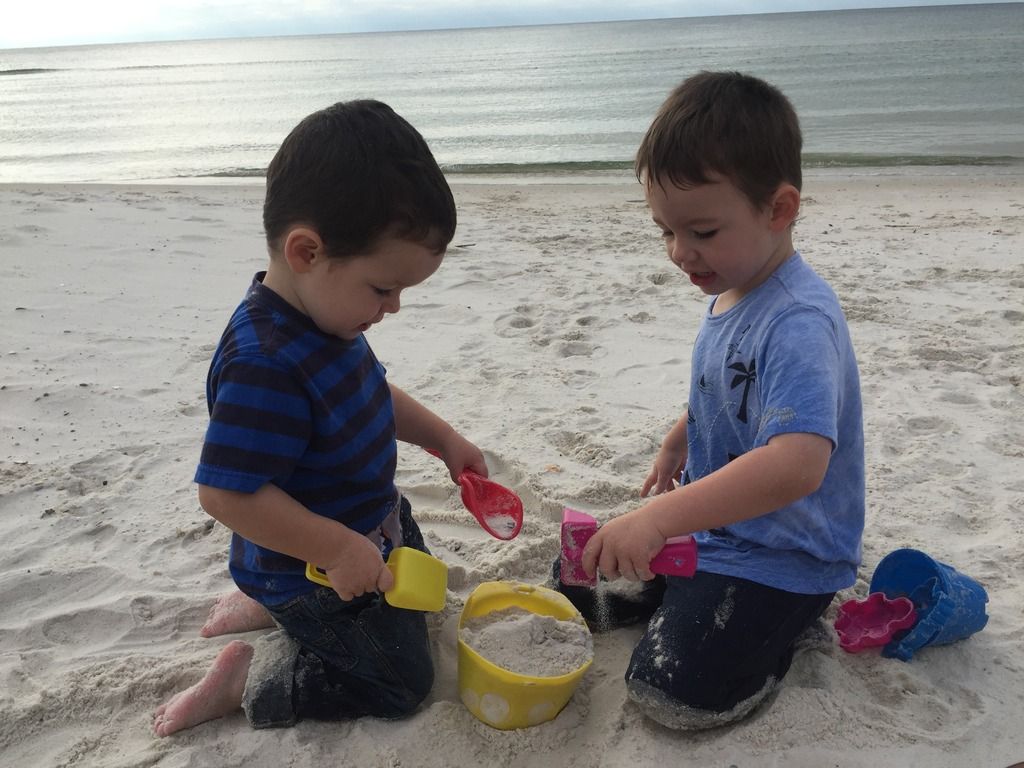 Digging... Levi's new favorite thing.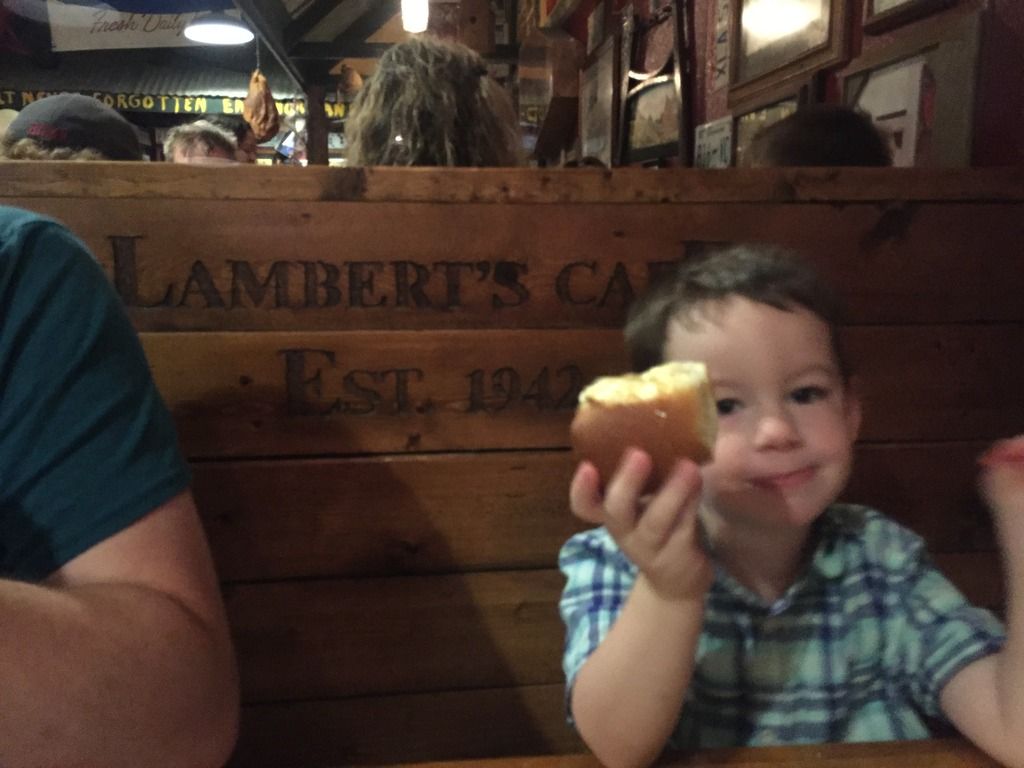 Yummy rolls at Lamberts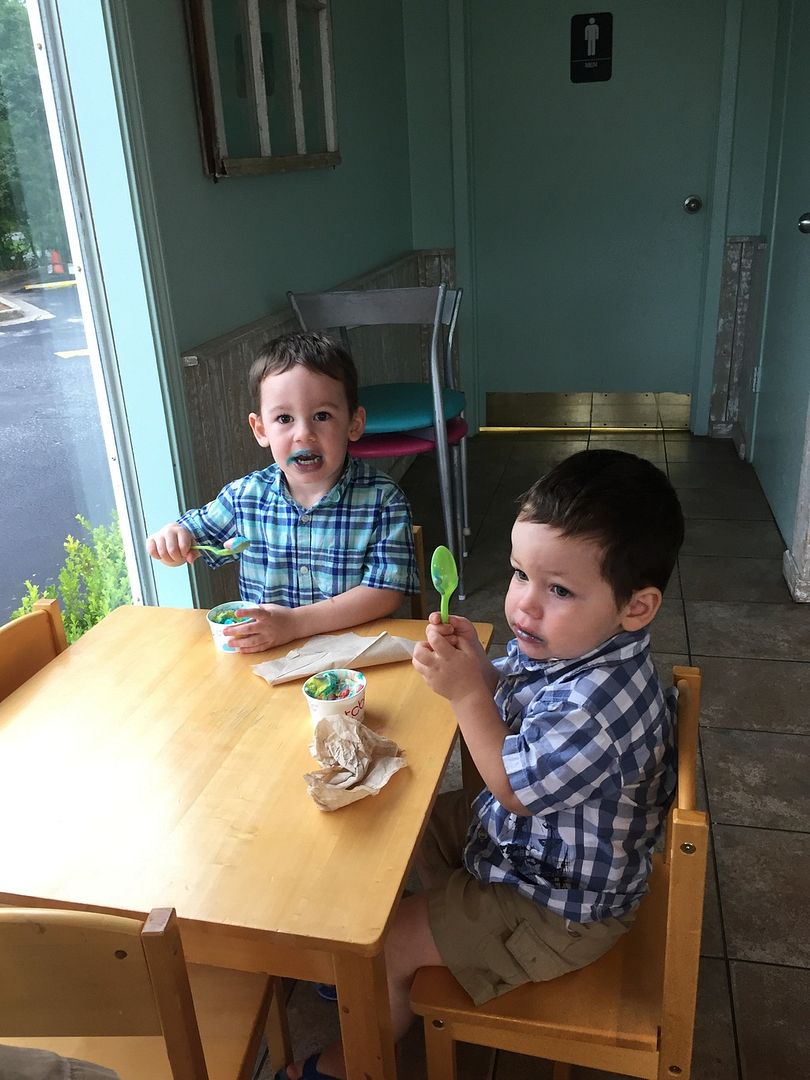 TCBY instead of birthday cake. Levi was cold.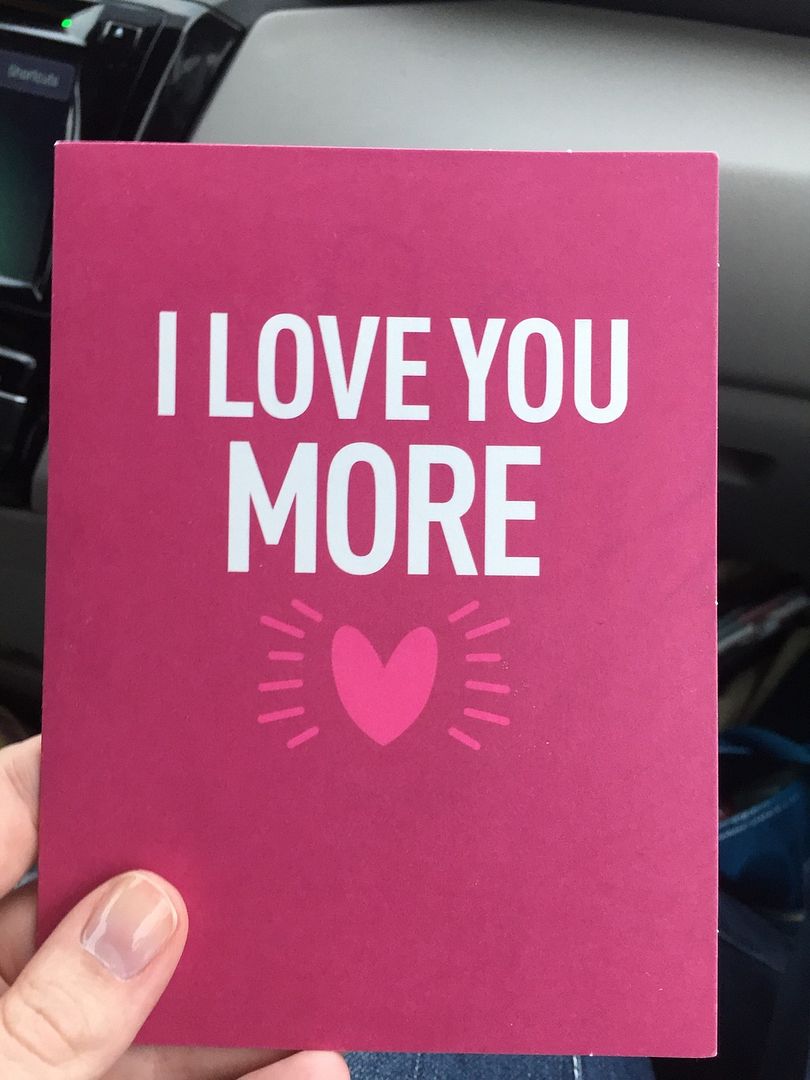 My birthday card from the boys. They know that hearts and pink are always mommy's... so they picked this card out. The best part? The inside.
They had just discovered bacon the previous week, and ate a ton of it. Plus, the hands are pretty cute.
It was a quick getaway, but a blessed one. I am so thankful for my family.