Baby Ben has been with us for a whole month now!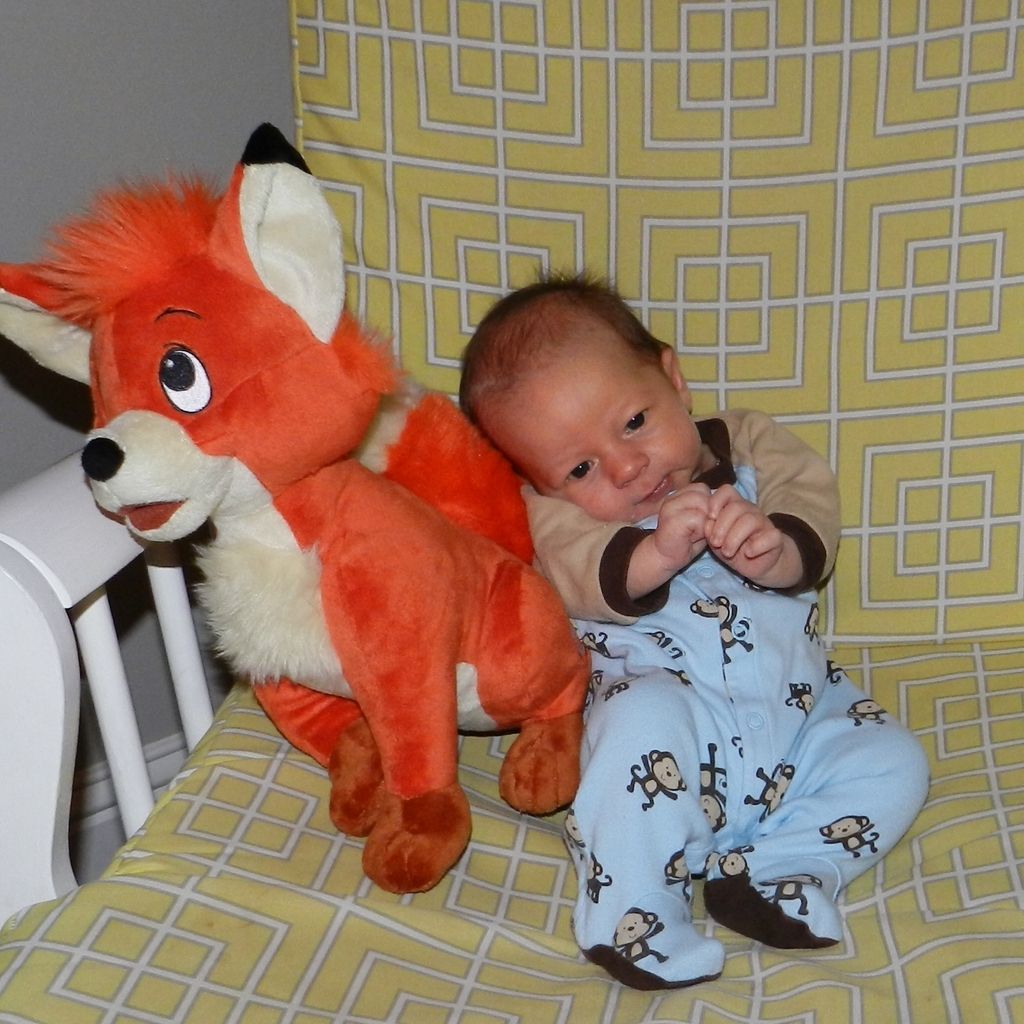 Ben weighs just over 8 pounds 11 ounces. Just like his brothers, he is a tall one. He is in the 75% for height at 22.2 inches. Man cub number three is still in newborn clothing, but barely... he is almost too long.
He is still in newborn sized diapers, but not for long. They are getting kinda tight.
He eats every 2 to 2.5 hours during the day. The nights are still crazy. Eating sometimes every 1.5 hours, and sometimes giving us a 3.5 hour stretch. Justin and I are ready for more sleep.
Ben loves his big brothers, noise, and his wubbanub. He HATES being cold, being swaddled, and peace and quiet. Big brothers can't wait to actually start playing with him.
We are so blessed by our good boy. He's a very sweet, and happy baby.