The middle Biddle is three years old.
His favorite places on the planet are the beach and Walt Disney World, so the trip and getting to pick out one toy at Disney was his special gift from Justin and I. He picked a stuffed Pascal, the chameleon from Tangled. It was very reminiscent of the Winnie the Pooh bear from his first trip to Disney... Before we could blink, the Pascal was in his hands, and he was cuddling it. He calls it "Pas-Skilly" or "Pas-Skittle." It's pretty cute.
On his actual birthday he got Angel Food Cake with minions on it, and dairy-free ice cream.
I asked him what he wanted for his special birthday dinner, and he is his Daddy's boy. He picked spaghetti, but he said we had to eat it out on the back porch. So we did.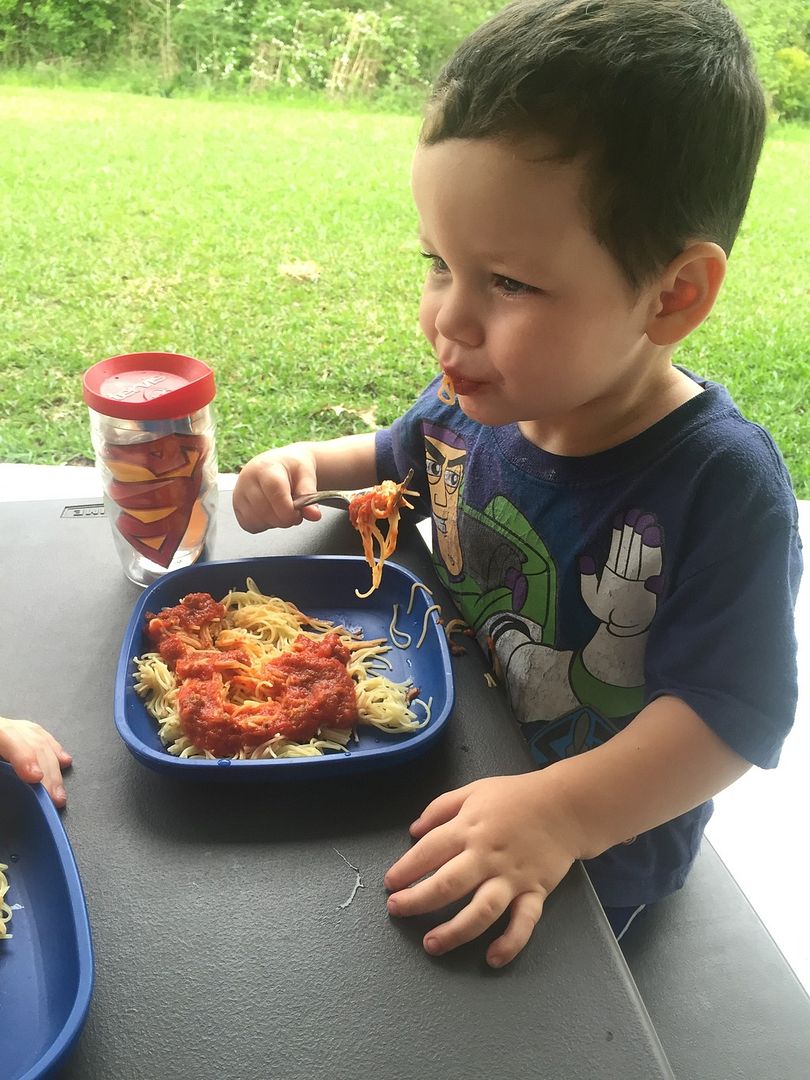 He also got to open lots of presents from family. We Facetimed with them all.
My favorite Levi Quotables from this past year:
"Hold me hand mommy! Hold me hand." April 2015
Beach Ball = "Booch Ball." May 2015
Alabama & Louisiana = "Ala-Banana & Weezy-Ana." May 2015
"I wanna go on the potty train!" 8.22.15
When playing in the leaves, "I got tree in my mouth!" October 2015
"Poooooor me!" 10.21.15
When talking about Benjamin: "He's going to be tiny and fat!" 11.29.15
Smiley face is a "happy smile face."