We just got back from a lovely week in Gatlinburg. It was SO good to be back in Tennessee, but it was hard to leave it again as well. Driving by our old church, house, and favorite places was rough. I may or may not have been praying and crying during that part of the drive. I love Tennessee, and would move back there in a heart-beat; but there is no denying the blessings that have been poured out on us for obeying God in moving to Baton Rouge.
Justin's parents were at their cabin the same time we were, so it was really nice to have the grandparents as back-up. It was also nice to be spoiled by them too...
We did all sorts of fun things last week. An exotic petting zoo, the boys first hike (that they actually hiked), shopping, the Great Smoky Mountain Wheel, and we even went to Dollywood for a day.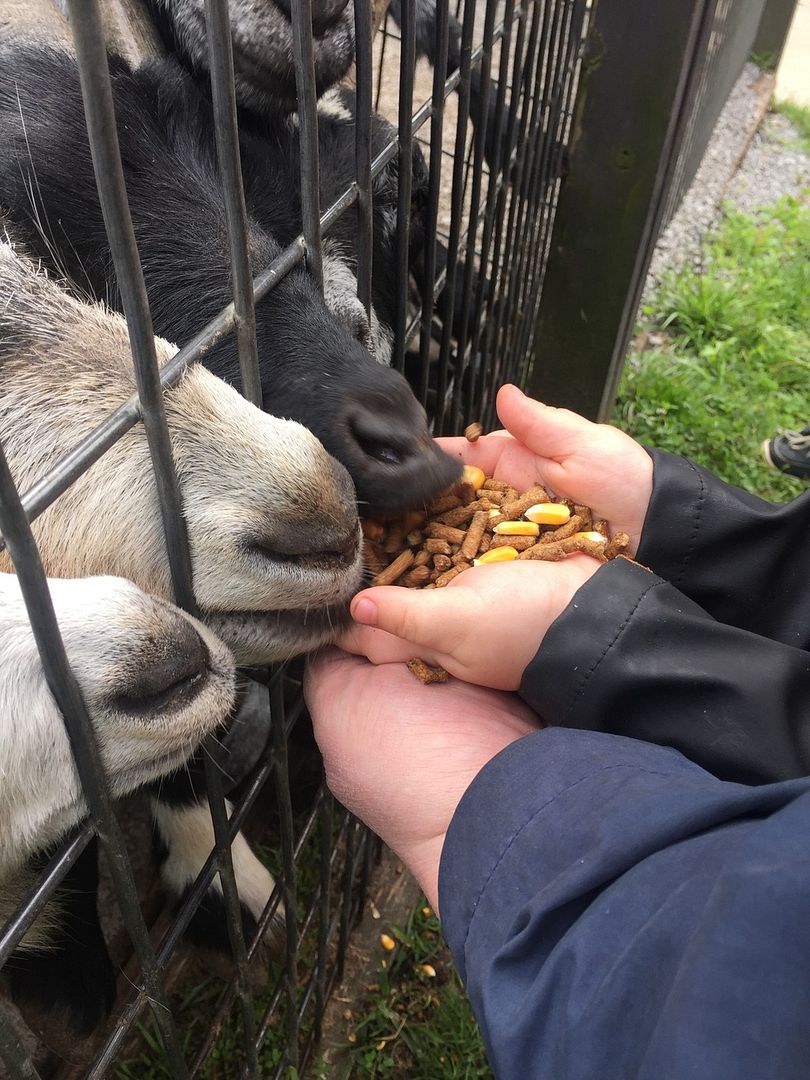 Levi feeding the goats.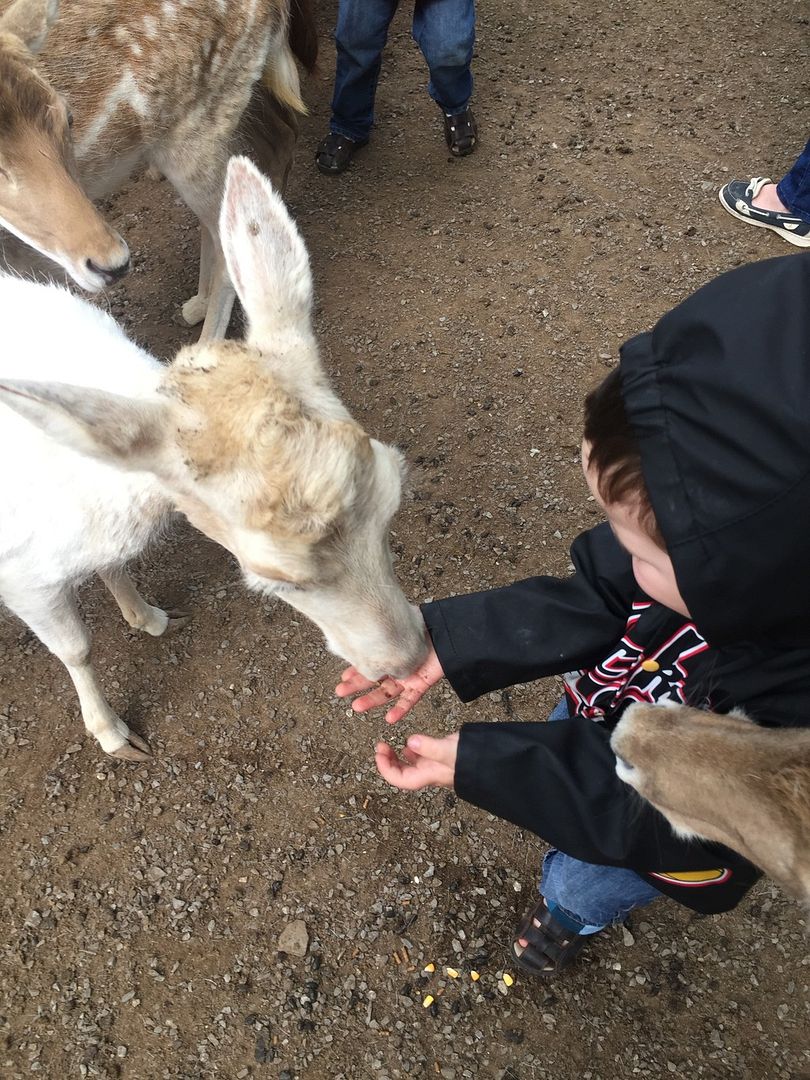 These deer were so sweet! Hungry, but sweet.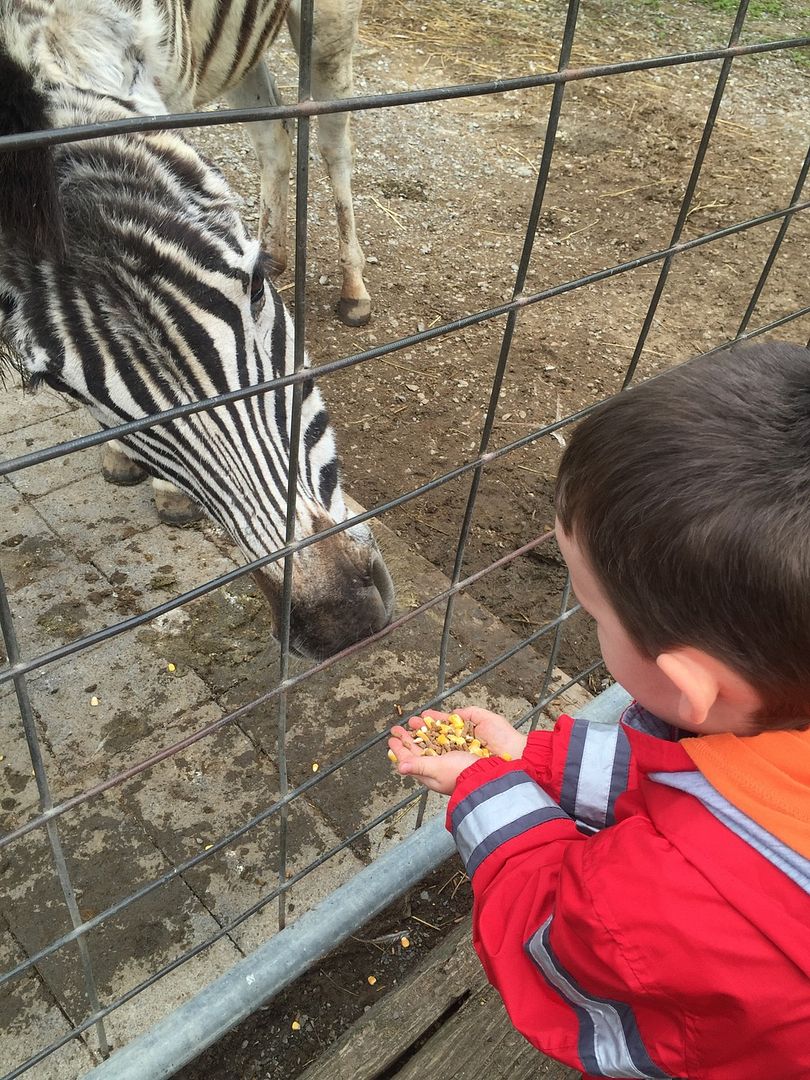 Check off a box on the bucket list: petted a zebra!
My tendered-hearted cub has decided he wants to be a farmer who helps baby animals...
SMORES!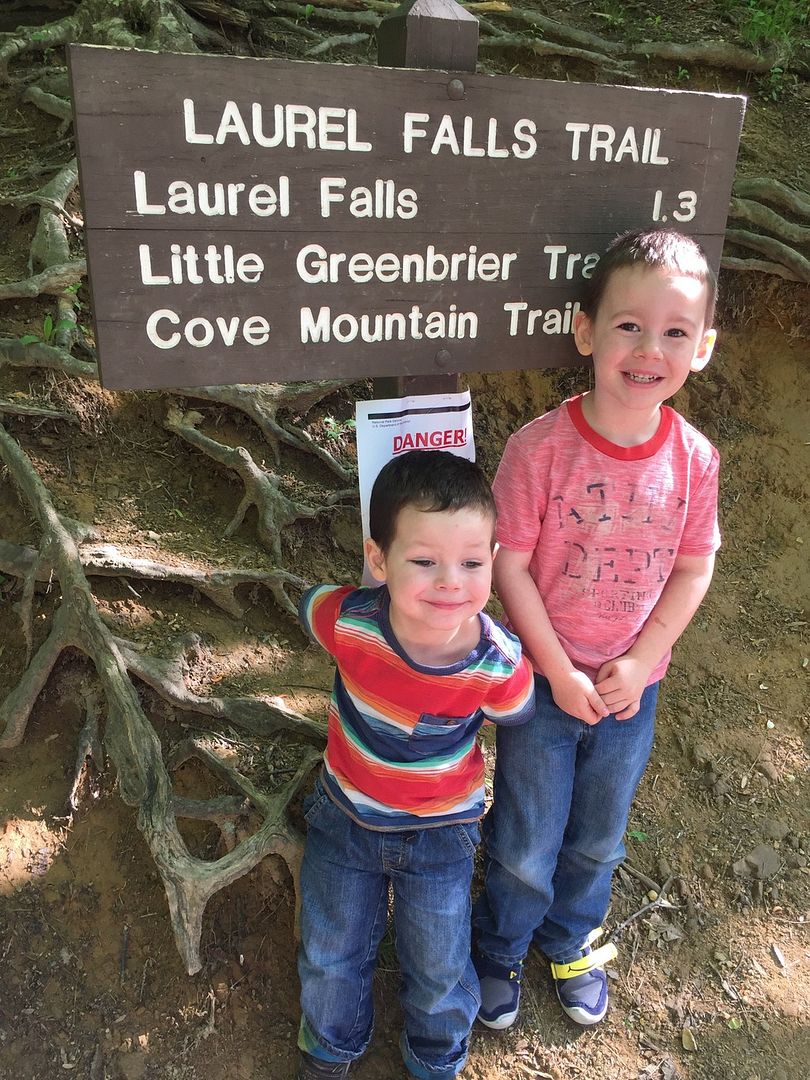 So Laurel isn't exactly a real hike, but when your middle cub's inseam is 12 inches, you call it a hike...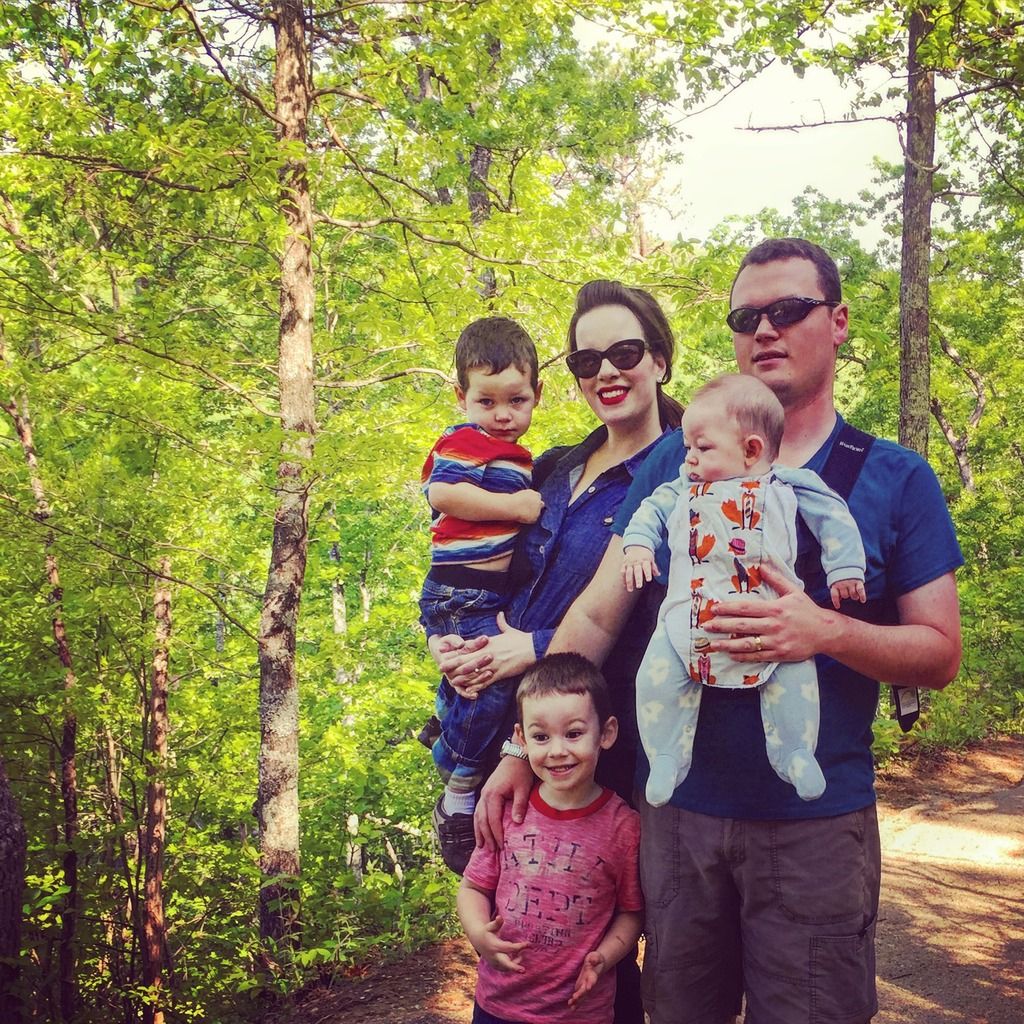 Love this family photo.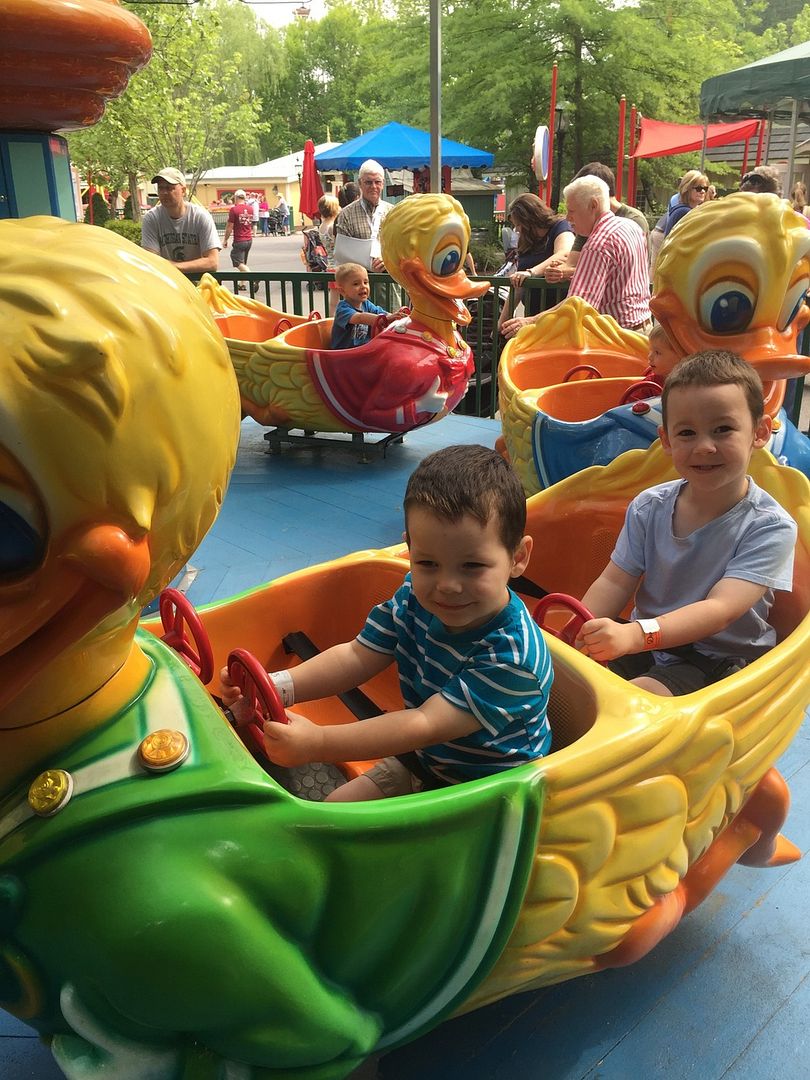 The ducks at Dollywood.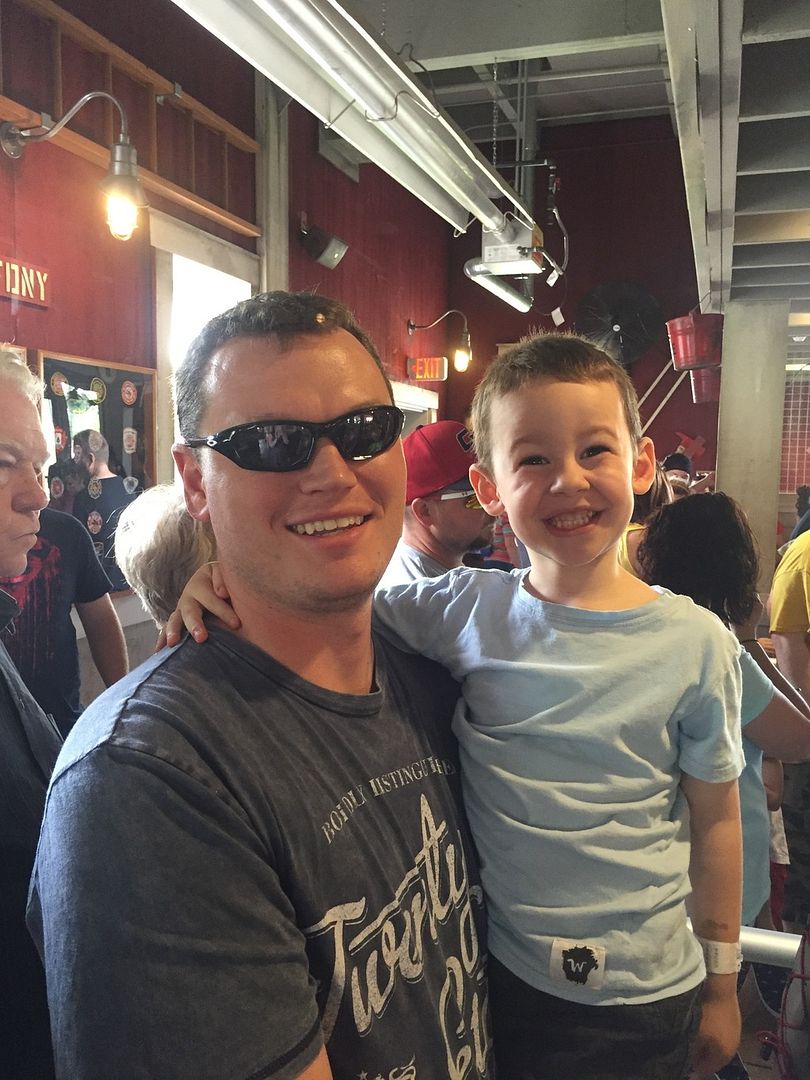 Jonah was a tad excited to ride a really big "grown-up" roller coaster. This kid is fearless.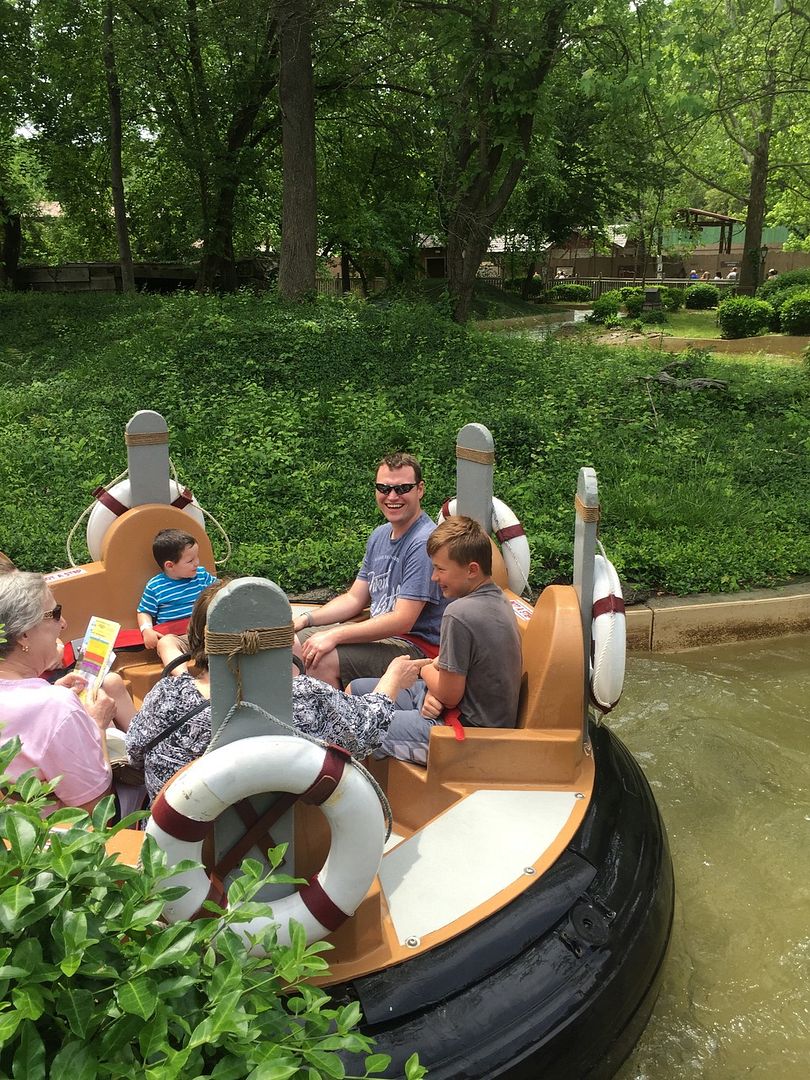 Levi is in the blue shirt, Justin is smiling at the camera. Jo is on the other side of Levi, not pictured.
My sweet man-cubs.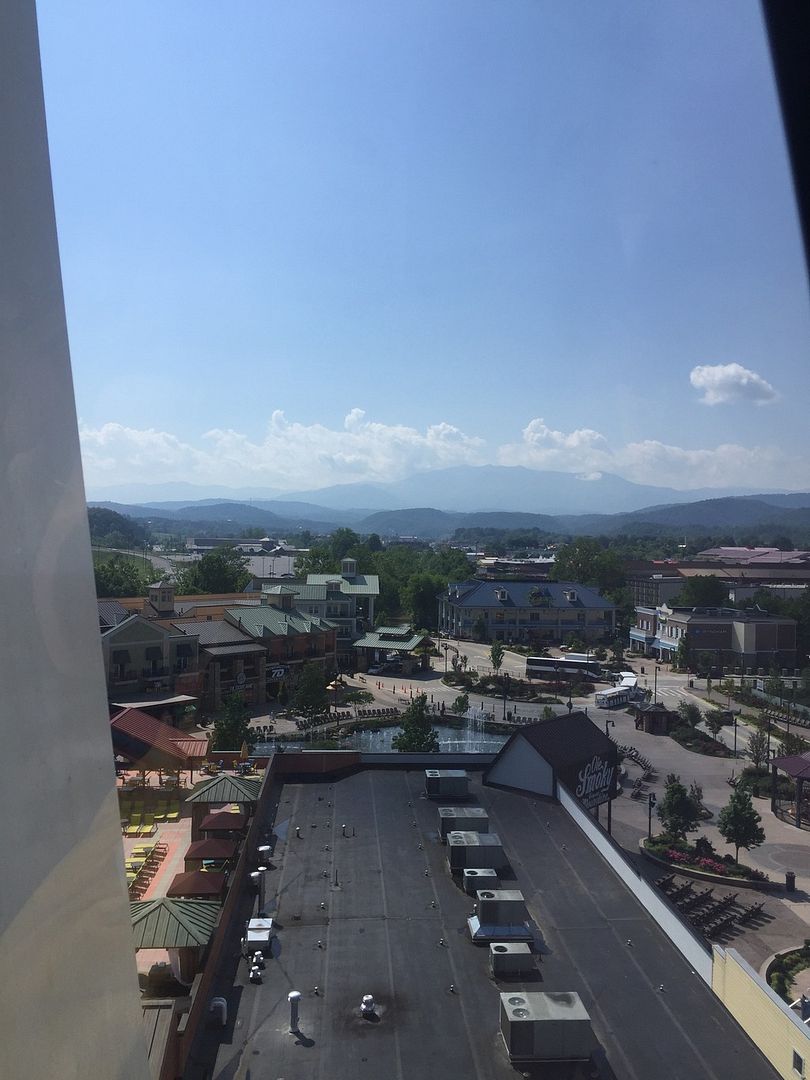 The view from the Smoky Mountain Wheel.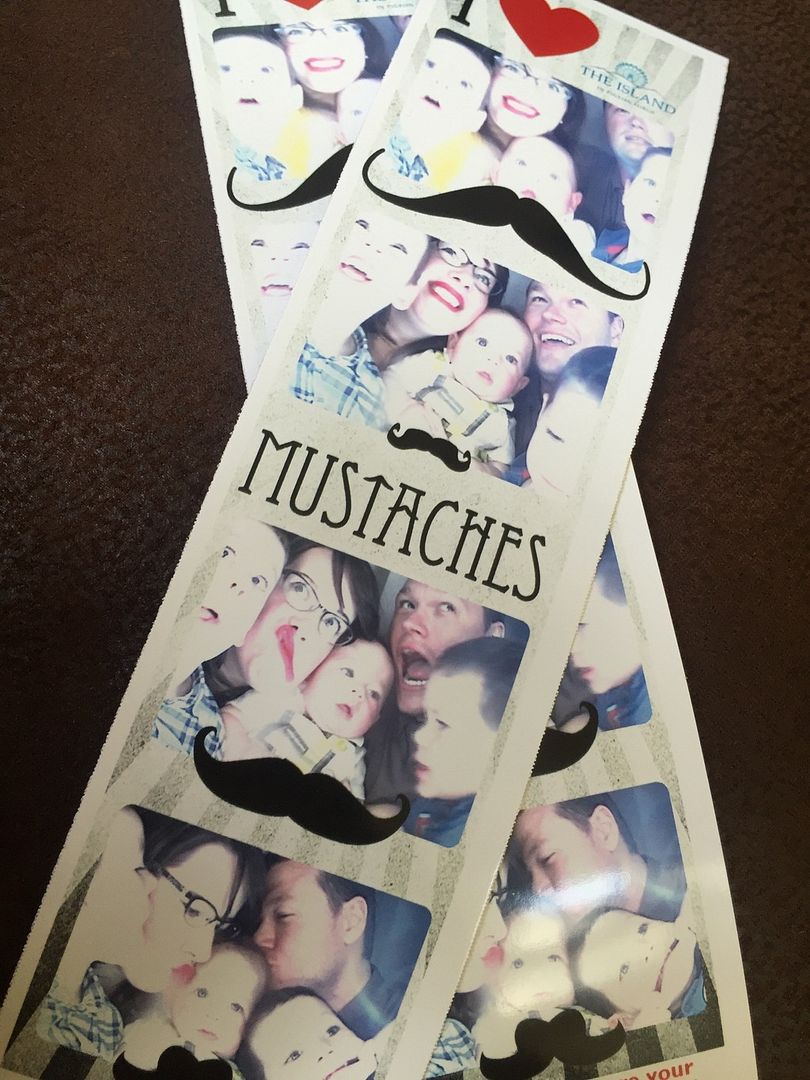 Our first family of five photobooth picture.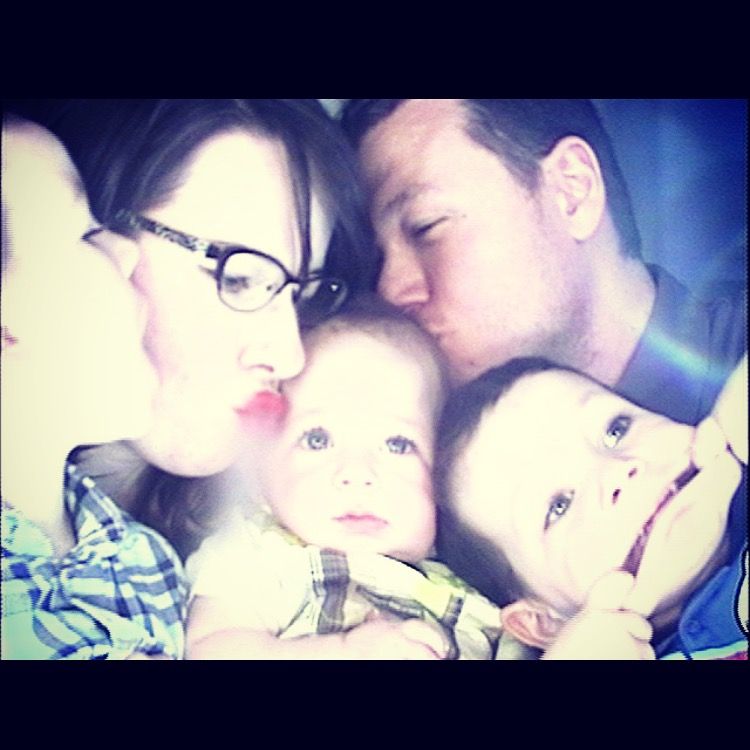 I love my wild boys.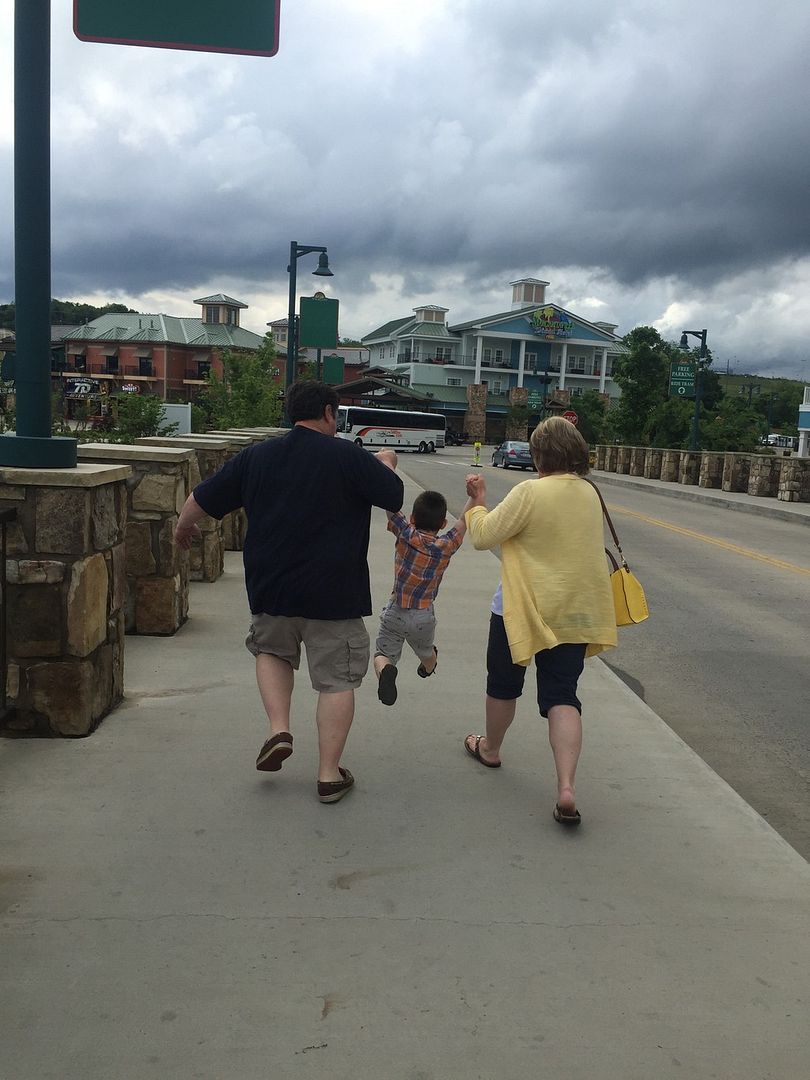 "Flying" with Nana and Cocoa Papa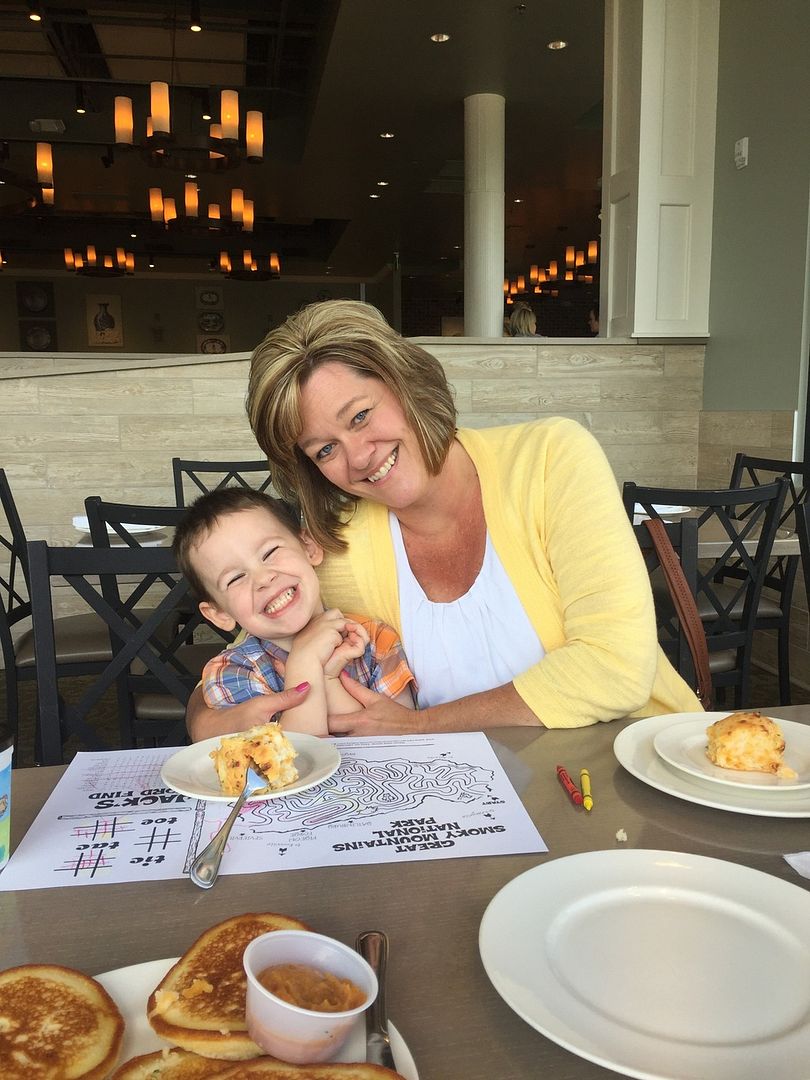 Dinner at Paula Deen's. Um... YUM!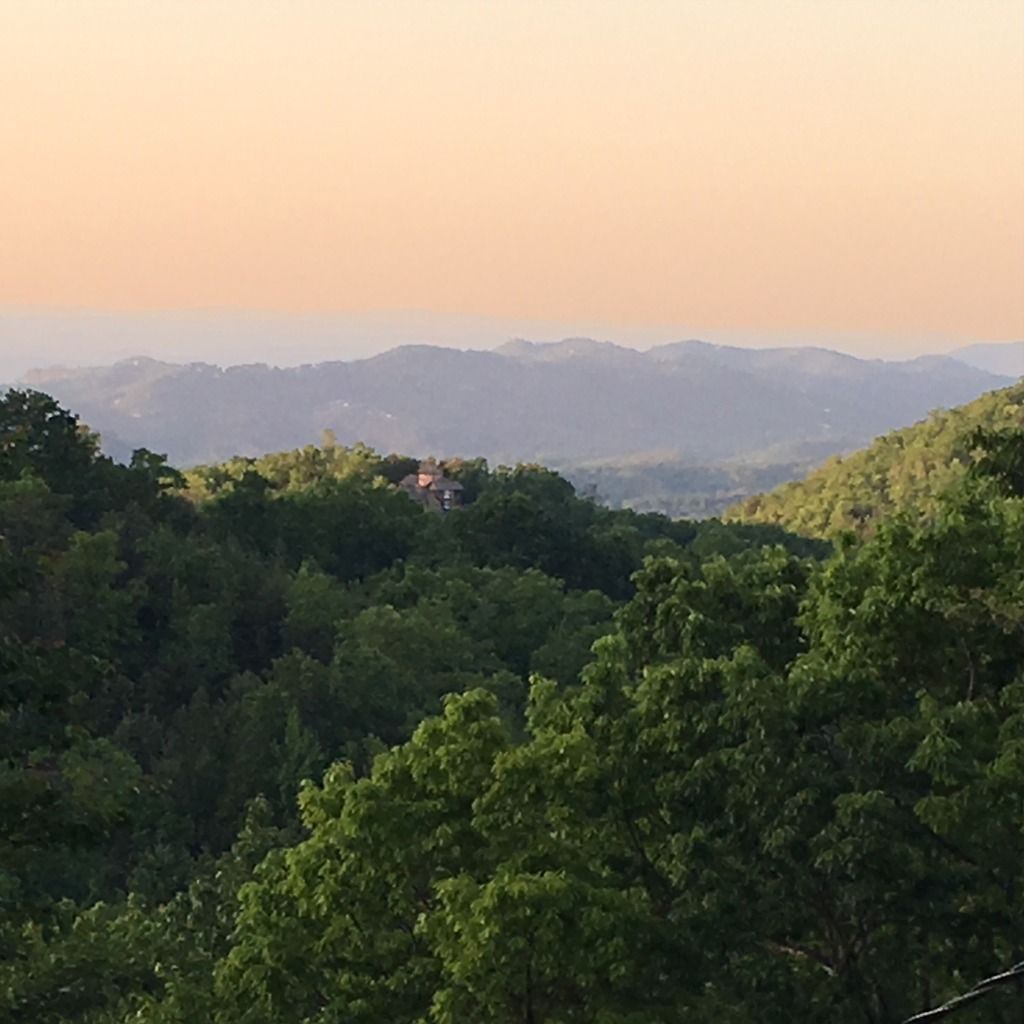 The view from Nana's Cabin the our last night.
Until next time Tennessee...