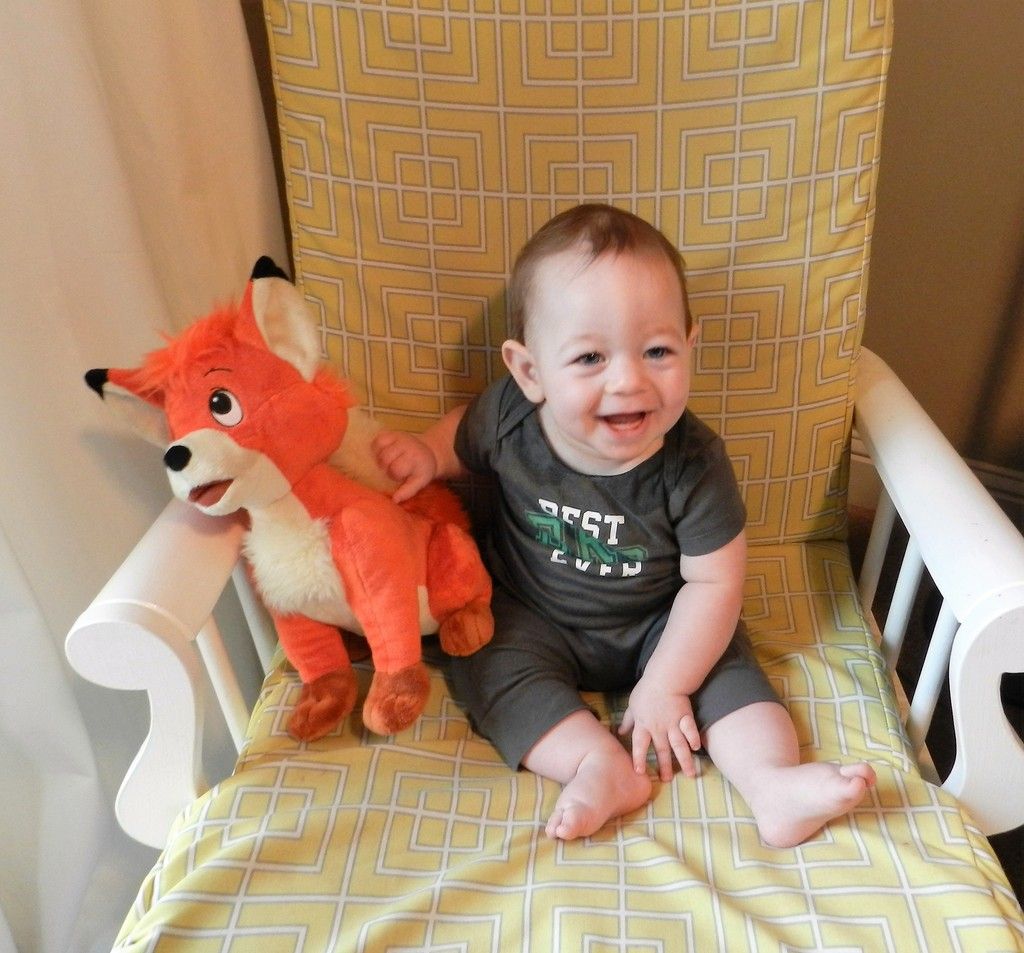 Benjamin is 8 months, and over 22 pounds; but he's still in 12 month clothing... for now!
He's in size 4 diapers, with a Huggies nite time diaper at night. Though I think he'll be switching to size 5 diapers soon. Benny is eating 5 ounces of formula every 4 hours, and has solid food 3 times a day. We recently bumped down his formula because he'd rather eat solid food than formula. He eats canned green beans, cherrios, banana, bread, peas, etc. If it's small and will eventually dissolve in his mouth, he's into it. His favorite food is still apples. The boy ate squash! There is no food this boy won't eat now.
Still waking a few times a night, but we are working on that.
He rolls all over the place, sits up if you sit him up, and will scoot backwards all over.
He will reward anyone who talks to him with a big grin. His favorite toys are Sophie the giraffe, his Maileg puppy, and his buddy. He desperately wants to play with big brothers... to the point he will reach and scoot for them. He's always asking for his "bobs" aka brothers. Levi hates being called a "bob" so he yells, "I'm not your bob!" Benny just smiles.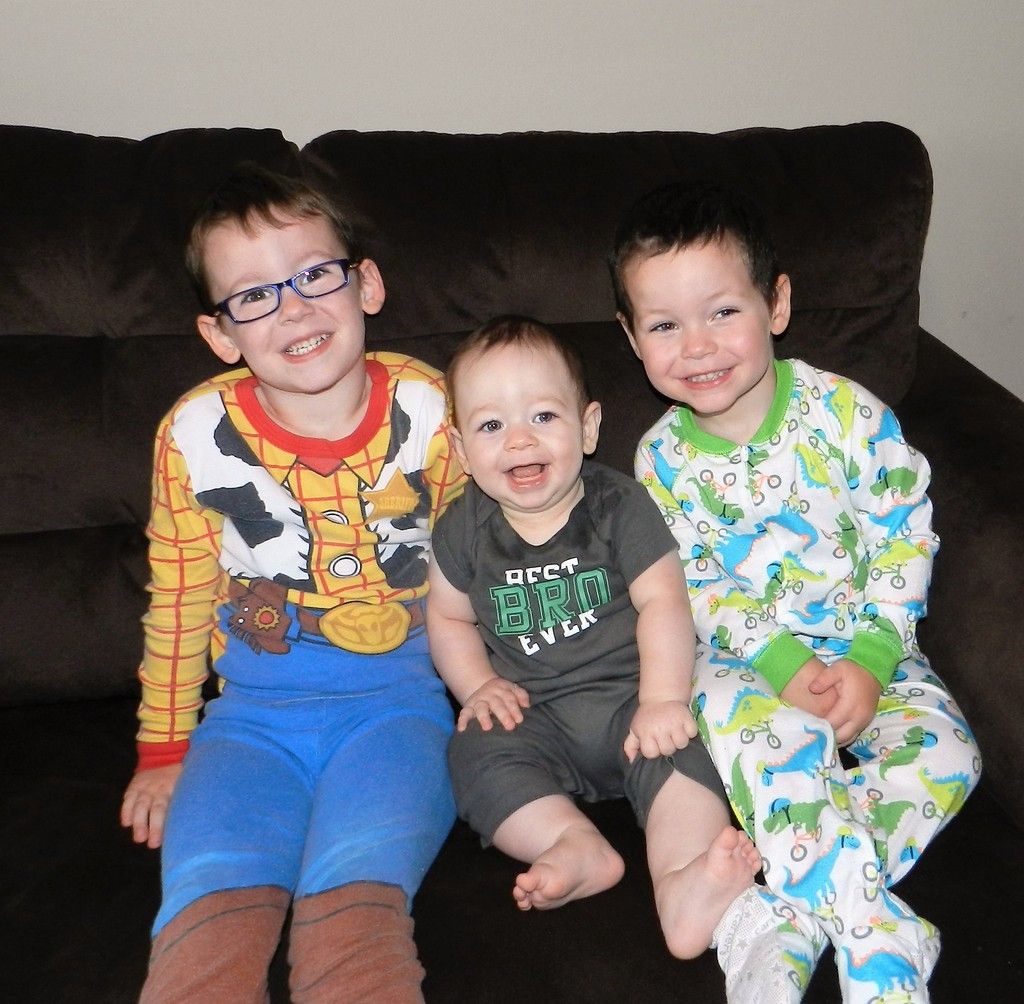 Ben says "bobs", mama, dada, hi, and bye. But never when I want him too... He usually is a chatter box after we are done face-timing with someone.