The Bigs have started swim lessons with
Crawfish Aquatics
in Baton Rouge. I use to swim on a team (both elementary and high school), but the hubby can basically just doggy paddle. It is important to me that my children swim, and swim well. I feel like it's a life skill they need.
Well, today was day one of eight. They LOVED it. Jo is my little fish, so I really wasnt too worried about him. Levi... He loves the water but only when someone is tightly holding him. So imagine my joy and surprise when his instructor tells me that on day one he was floating on his tummy, with his head in the water! Jo had a good first day too, he floated on his tummy with his head in the water, and even started kicking. I was so proud of big boys, that I bought them a prize: goggles.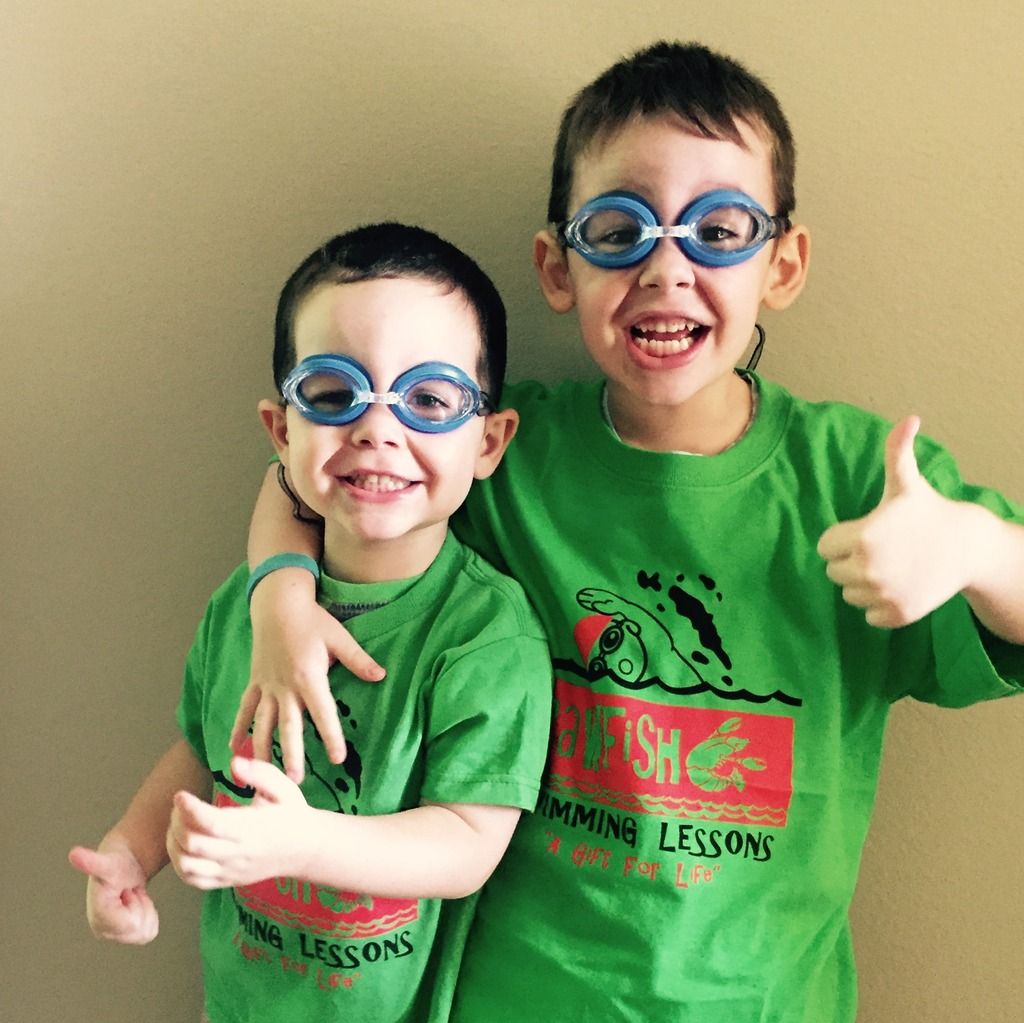 While waiting for their lesson to finish, Benny and I were walking laps in the next door gym. My senses were overwhelmed with chlorine and rubber from swim caps. I love swimming, and I miss it. It was fun seeing all these little kids with swim caps and goggles. The flash backs to my days of swim kept me grinning.
Levi wanted to sleep with his goggles on... My Mother In Law has a picture of the Hubby doing the same thing.
Crawfish aquatics has an adult swim team... Gives me something to dream about.