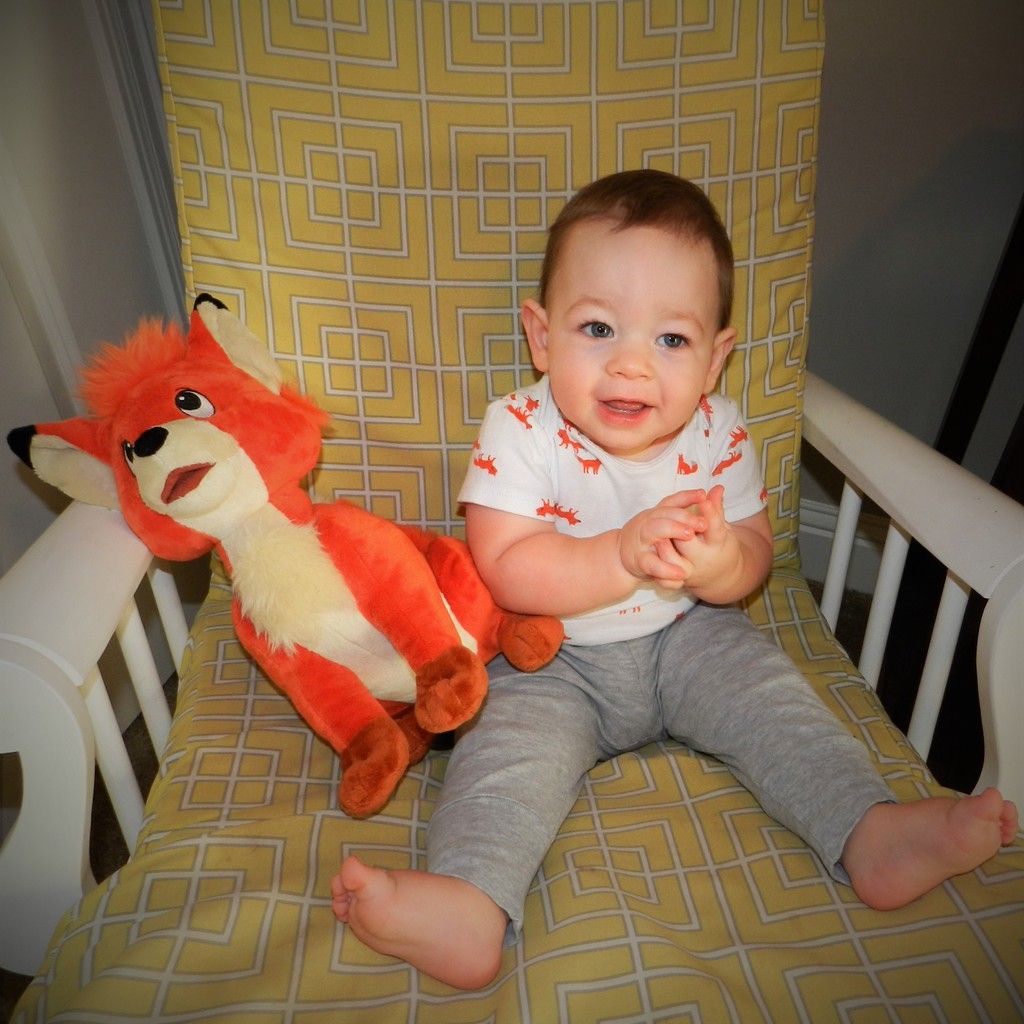 Benjamin is 10 months and he's 25.5 pounds.
He's in size 5 diapers, with a Huggies nite time diaper at night. He's in size 18 month clothing. He is still eating 5 ounces of formula every 4 hours, and has solid food 3 times a day. He loves rusks, puffs, pizza, pears, and soup. He can feed himself as long as it's not liquid... His favorite baby food is banana pumpkin puree. He still won't eat peas. Been working on sippy cup, and we are getting closer.
Still waking a few times a night, but he's a good boy and will go right back to sleep after a bottle. Trying to figure out how to put a stop to this because he really doesn't need to eat in the middle of the night. Its more of a comfort thing.
He is crawling all over the place! I will sit him down by his toys in the living room, and two minutes later he is in one of the Big's rooms playing with blocks or hugging their stuffed animals. I've had to start telling him 'no no' now, and he doesn't like it. He screws up his face and lets the tears fall. Oh my. We are in a for a treat when he's two...
He's been trying to pull himself up on the couch, and trying to stand in the middle of the room... which is hilarious. He also loves to clap.
Benny's favorite toys are balls, anything noisey, stuffed animals, and really enjoying brother's blocks right now.

He can say mama, dada, hi, bye, nana, bobs, le-la (Levi), jo jo, love, uh-oh, yay, and a few more words.